Ways to Give
Donate online
Help make sports and recreation accessible for everyone: Click here to make a secure online donation or click on the donate button above.
Or text "BORP" to 243-725 to make a donation.
BORP has partnered with Network for Good to securely process your online credit card donation via the Network for Good Donor Advised Fund (tax ID 68-0480736). This transaction will appear on your credit card statement as "Network for Good."  This transaction is subject to Network for Good's Privacy, Security & Disclosure Statement.
---
Donate by mail
You can also mail your contribution to:
Bay Area Outreach and Recreation Program (BORP)
3075 Adeline Street, Suite 200
Berkeley, CA 94703-2578
---
Donate your car
BORP is pleased to partner with Car Donation Services, Inc.  Donate your car, truck, RV, or boat and the proceeds will go to BORP through Car Donation Services.  Your vehicle donation is tax-deductible and CDS will pick up your vehicle at no charge to you!
Please be sure that you are on the unique BORP (Bay Area Outreach & Recreation Program) donation page on the Car Donation Services website in order for us to receive the proceeds from the sale of your vehicle.
---
Matching Gifts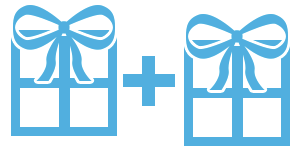 Many corporations offer Matching Gift programs. To find out if your employer offers such a program:
Ask the Human Resources Officer where you work if there is a charitable Matching Gift program (hundreds of companies—large and small—have one).
If there is, ask for a Matching Gift Form and complete your portion. If not, talk to your HR Director and suggest implementing a program.
Mail us the completed form (address below). That's all it takes to double (or perhaps even triple) the good you do!
Bay Area Outreach and Recreation Program (BORP)
3075 Adeline Street, Suite 200
Berkeley, CA 94703-2545
---
Judy Fosdick Oliphant Legacy Society
The Judy Fosdick Oliphant Legacy Society was established thanks to a very generous estate gift from Judy Oliphant, a longtime BORP donor. This new Society, created in her memory, has the dual goal of safeguarding BORP's adaptive sports and recreation programming and enabling BORP to pursue some of our organizational dreams. Gifts to the Society move us toward developing our own gym facility and expanding our programming to serve a growing number of participants. Individuals can make gifts and join the Society by putting BORP in their wills, trusts or other estate plans.  For more information contact Rick Smith at rick@borp.org
---
Other Ways to Give
If you'd like to discuss specific giving opportunities, gifts of stock, planned giving, or in-kind donations, please call Elaine Beale, Development Director at (510) 207-2149 or email elaine@borp.org.
Bay Area Outreach & Recreation Program is a 501(c)3 non-profit organization.  All contributions are tax deductible.  BORP's Tax ID number is 94-2324340.
---
Support BORP While you Shop Online
BORP has partnered with Amazon Smile and Giving Assistant to make it easy for you to support BORP while you shop online.
Great deals. Good deeds.
Use Giving Assistant to save money and support Bay Area Outreach and Recreation Program