BORP Opening Day: 1 – 5 pm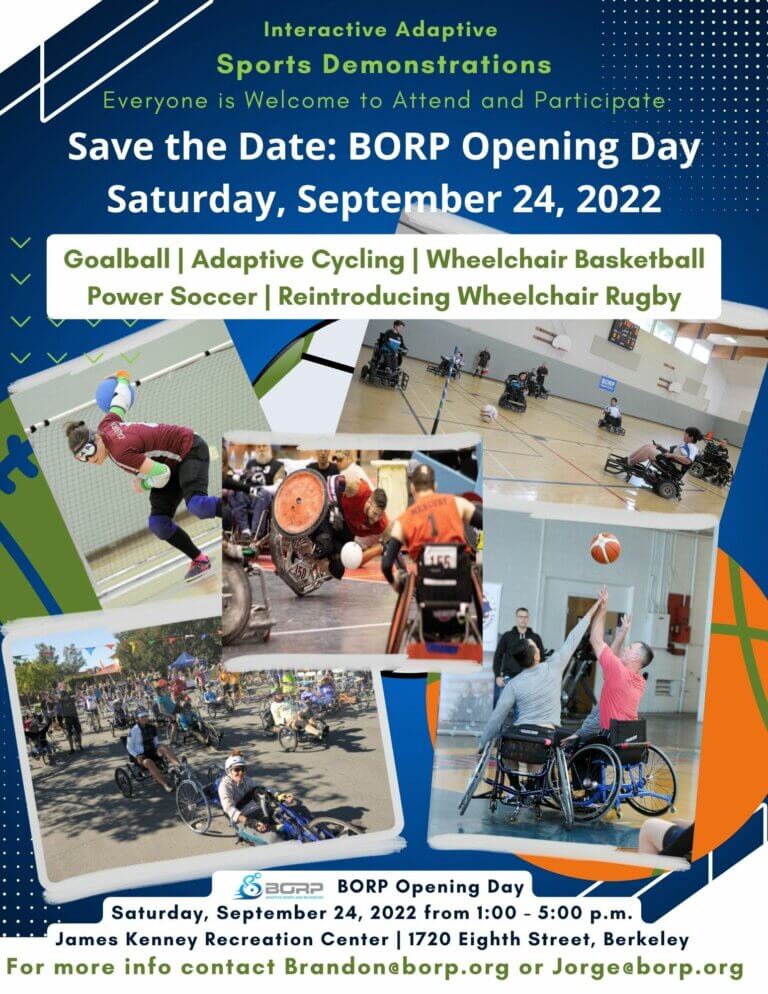 Opening Day will include demonstrations and time to try: Goalball, Adaptive Cycling, Wheelchair Basketball, Power Soccer, and Wheelchair Rugby.
Yes, wheelchair rugby is happening after a 26-year hiatus. BORP is bringing back quad/wheelchair rugby to the Bay Area. Wheelchair rugby is an inclusive sport for quadriplegic men and women. Practices are open to players of all levels from beginner to players in the competitive wheelchair rugby league. Come on out and join the fun!
As an added bonus, attendees will have the chance to meet and talk with BORP Athletic Director Brandon Young and new BORP Program Associate Jorge Macias.