Interested in Volunteering at BORP's Adaptive Cycling Center?
The BORP Cycling Center is located in Berkeley, CA and serves over 300 people a year by providing opportunities to participate in adaptive cycling and kayaking. The Center relies on the support of volunteers to deliver high quality programming to our participants.
If you're interested in becoming a volunteer, check out the job description below.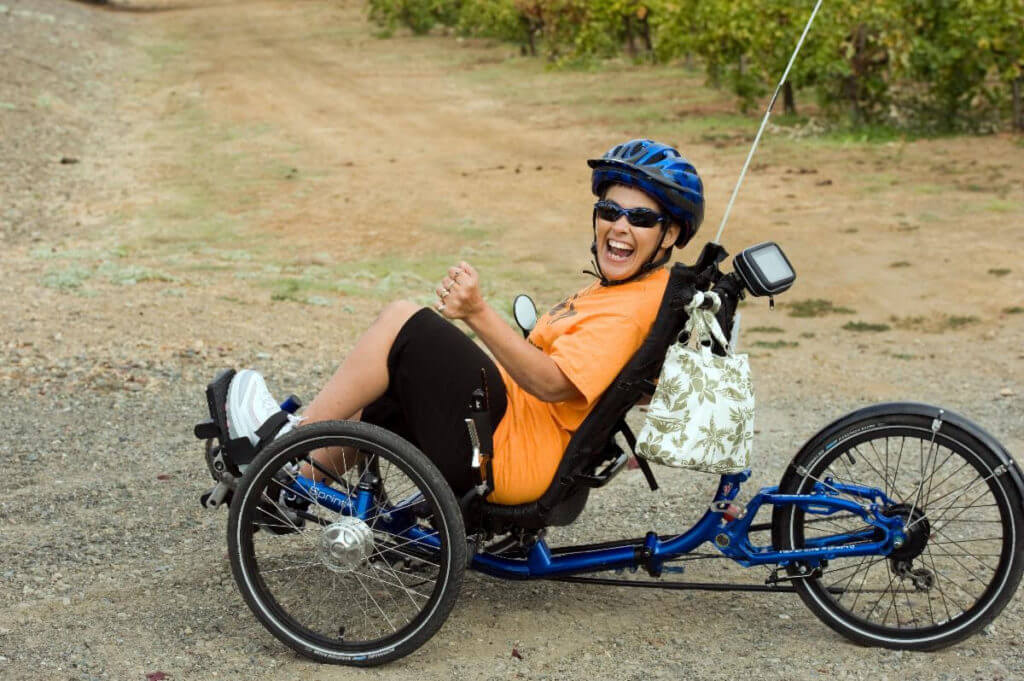 Job Description – Adaptive Cycling Center Volunteer
Responsibilities:
Welcome and orient participants to the center.
Assist with cycling and/or kayaking activities for youth and adults with disabilities.
Help participants learn about, set up, and get comfortable on adaptive cycles and boats.
Help ensure that trips are conducted safely and according to BORP policies.
Assist with basic adjustment and maintenance of bikes and boats
Help keep the Cycling Center clean and organized.
Qualifications:
Interest or experience in working with people with disabilities.
Enthusiasm for outdoor recreation, especially cycling and boating.
Desire to learn about adaptive sports and recreation.
To apply or for more information:
Please contact the Cycling Center Program Manager at cycling@borp.org or call 510-848-2930. You can also fill out BORP's volunteer interest form.
People with physical disabilities are strongly encouraged to apply. We also offer unpaid internships for students.