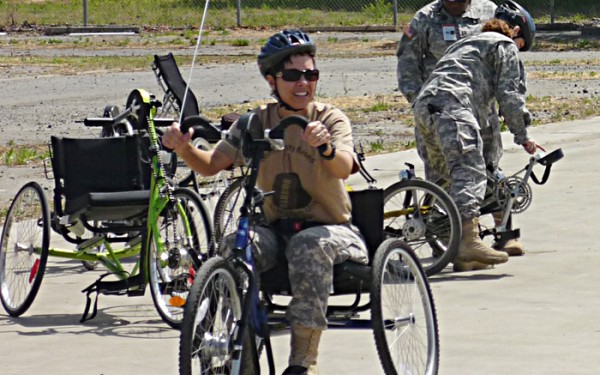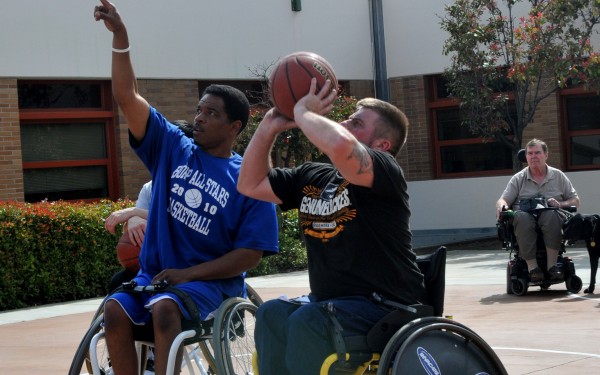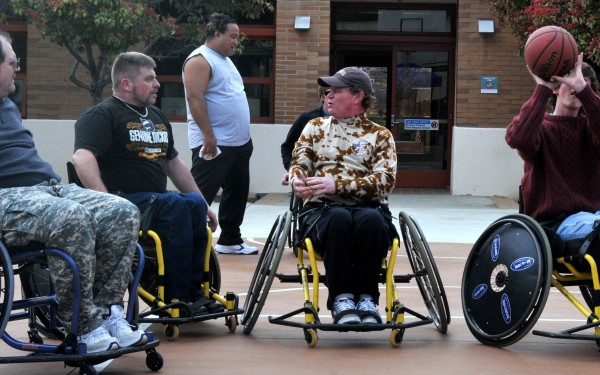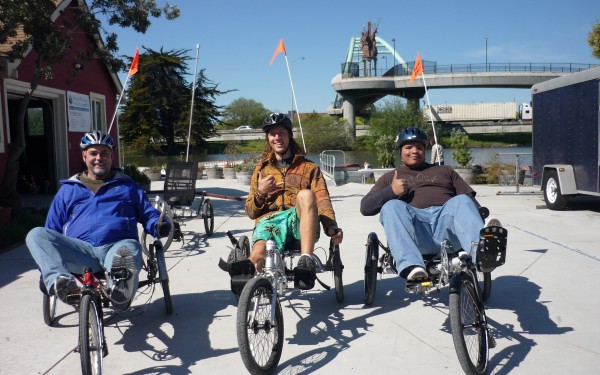 Paralympic Sports for Veterans with Physical Disabilities
BORP offers opportunities for veterans and armed forces members with physical disabilities and visual impairments to participate in sports and fitness activities—on their own or with family and friends.
Some of our ongoing programs include Adaptive Cycling, Goalball, Wheelchair Basketball, Power Soccer and adaptive fitness classes.
In addition we have ongoing Yoga classes serving Veterans at the SF VA Medical Center.
We also offer an Adventures and Outings program with urban outings to theaters, museums, and art festivals as well as outdoor adventures including sailing, kayaking, skiing, hiking, picnicking, whale watching, carriage rides, and camping trips.
Sports Training & Demonstrations
BORP offers one-day expositions where BORP staff bring equipment to the VA, provide an assessment and equipment fitting, train vets and staff on the sport via demonstrations and hands-on drills, then lead the group on a ride or in a scrimmage game.
These activities are often a more effective entry point for inclusion in regular programming than traditional outreach, because oftentimes, the biggest barrier to participation is the mindset (either the vet's or the service provider's) that the person is not able to participate. These sports days meet vets "where they are" and show them—and everyone else who attends—that there is at least one sport out there for them.
These events also serve as a useful outreach tool to initially engage participants in regular on-going programs.
The grant funding for this program is awarded by U.S. Paralympics, a division of the U.S. Olympic Committee, through funding provided by Veterans Affairs. The grants are provided to facilitate the growth of Paralympic sport programming for disabled Veterans and disabled members of the Armed Forces.