Congratulations to the BORP Crushers for winning the 2014 MK Battery Presidents/Founders Cup at the United States Power Soccer Association Championships in Indianapolis, IN June 13-15.
The Crushers played incredibly well over the three days and began the tournament by winning their first three matches by a combined score of 24-0!  The team won quarterfinal and semifinal matches on Saturday.  Their thrilling 3-1 victory in the final on Sunday over the very tough Minnesota Northern Lights was a much deserved reward to all the 2013-14 Crushers for a wonderful season of hard work, dedication and commitment to the team.
Thanks to all our wonderful families, friends, the BORP Bombers, the BORP board/staff and donors for their ongoing generous love and support!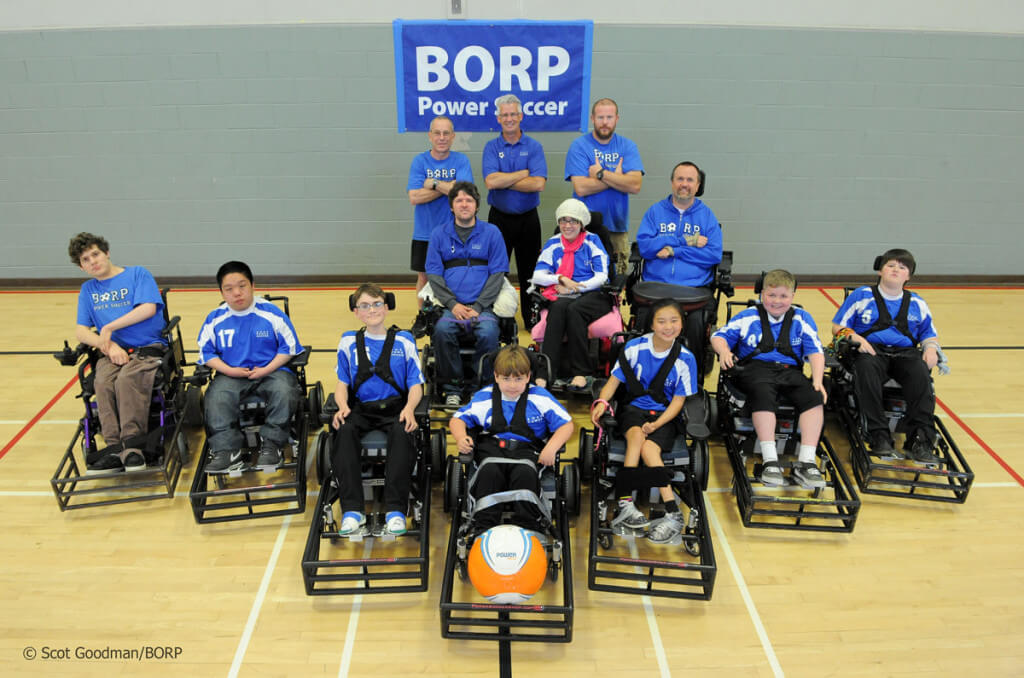 Players
Milo Balcziunas
Jake Bath
Calum Cain
Ian Kinmont
Stanley Kuang
John Madigan
Margaret Mele
Cosmo Rudd
Ruby Shemaria

Staff
Head Coach: Chris Finn
Assistant Coach: Travis Bath
Assistant Coach: Bill Cain
Equipment Manager: Joe Carrow
Team Manager: Jonathan Newman