Fitness Options for Everyone
BORP's fitness program makes exercise accessible and fun for everyone, regardless of disability. Our virtual classes mean you can join us from anywhere with an internet connection. Bay Area residents can participate in our in-person classes, offered at a variety of locations.
Classes match a wide range of interests: from yoga, to cardio dance, to strength training and tai chi. Many are designed to be inclusive of everyone; several classes are appropriate for people with visual impairments. Whether you're new to fitness or have been a lifelong athlete, BORP has something for you!
Join a Fun Fitness Community
BORP's classes are welcoming and supportive, and a great place to challenge yourself while also having fun. Instructors are experienced, knowledgeable and enthusiastic, and dedicated to helping you meet your fitness goals.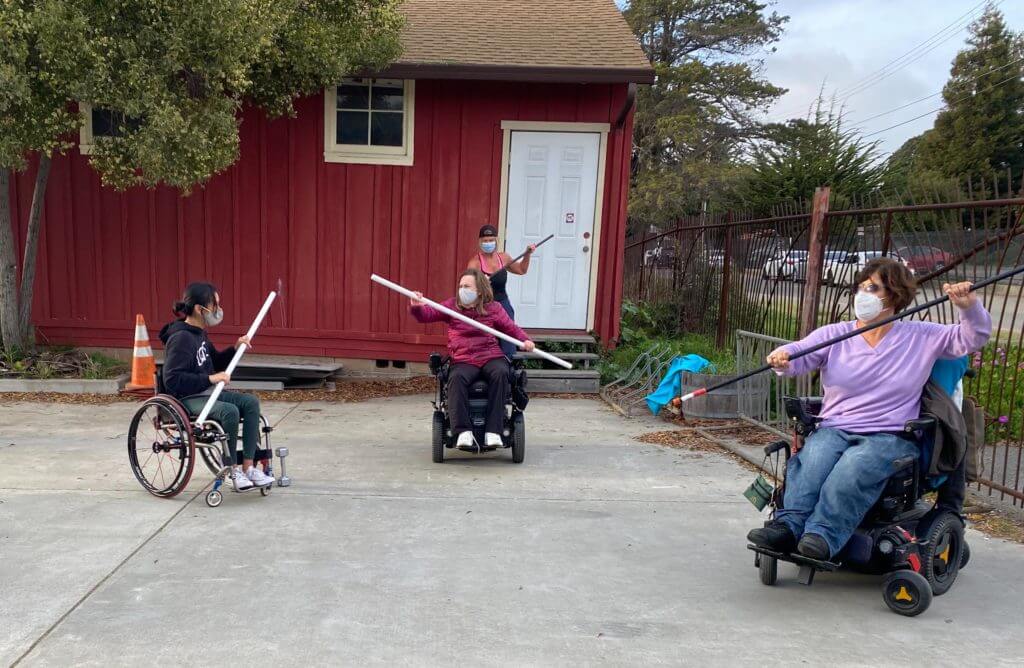 Support BORP's Fitness Program
BORP relies on donations to keep our fitness classes running. We are committed to keeping classes free of charge so everyone can participate, but please make a donation if you can.