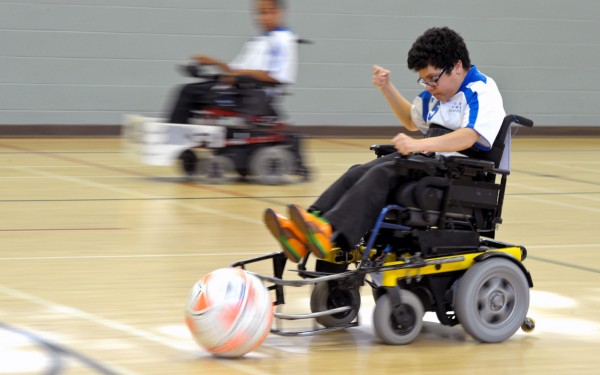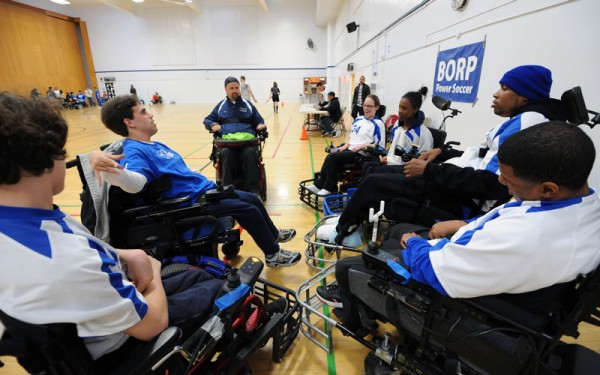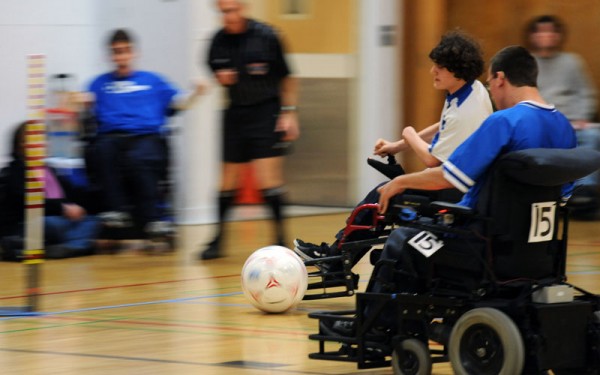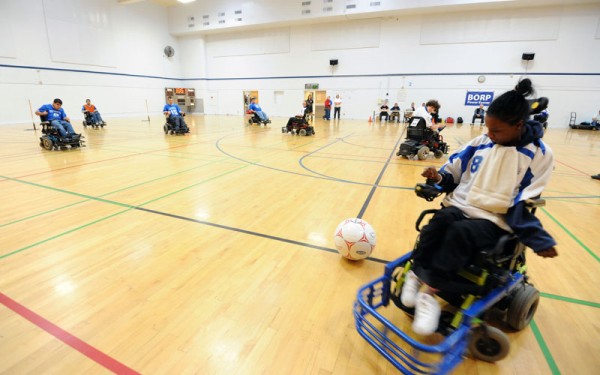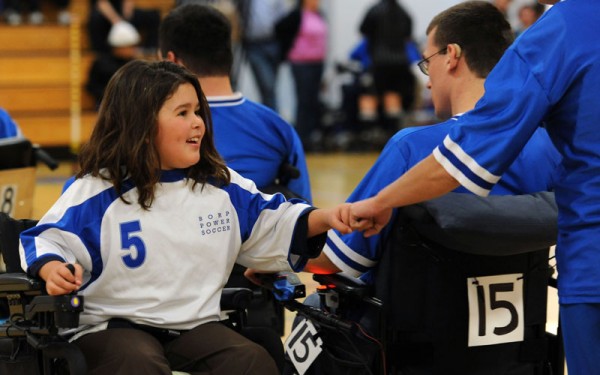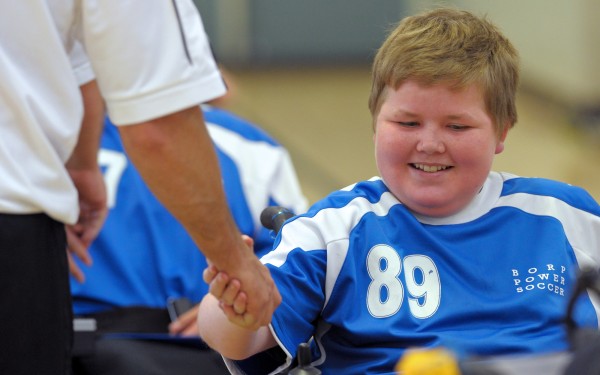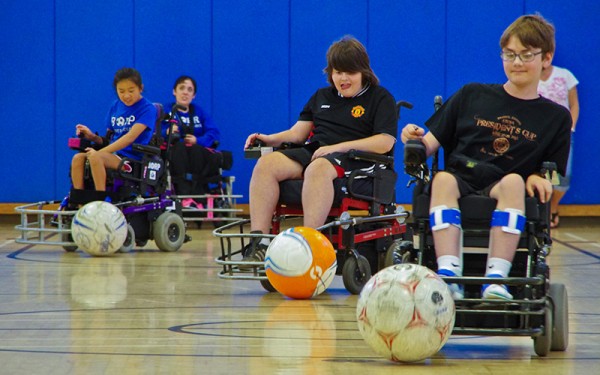 Open to all ages
Saturdays 2:30 -4:45pm and 4:30pm – 7:00pm

James Kenney Recreation Center
1720 Eighth Street, Berkeley, CA 94710
For more information please contact Adult Sports Coordinator Jonathan Newman at (510) 225-7032 or jonathan@borp.org
Power Soccer is the first competitive team sport designed and developed specifically for people of all ages and genders who use a power wheelchair. Power Soccer combines the skill of the person with the speed and power of the chair, to create a fun, competitive, and accessible opportunity to play the most popular sport in the world, soccer.
Power Soccer rules are similar to outdoor soccer. The game is played in a gymnasium on a regulation basketball court. Two teams of four athletes in power wheelchairs pass, dribble, and spin-kick a 13-inch soccer ball in an attempt to score goals. Footguards are secured to each wheelchair to maneuver the ball and provide safety for the player.
BORP Practices and Games
BORP Power Soccer practices are on Saturdays at James Kenney Recreation Center
1720 Eighth Street, Berkeley, CA 94710 from 2:30 -4:45pm and 4:30pm – 7:00pm. On their first visit, new players will be evaluated by staff and assigned to one or the other practice time.
BORP's teams compete locally, regionally, and nationally. See our calendar for a more detailed schedule of practices and games.
BORP Division I Power Soccer 2009 Western Regional Champions! (photo by Scot Goodman)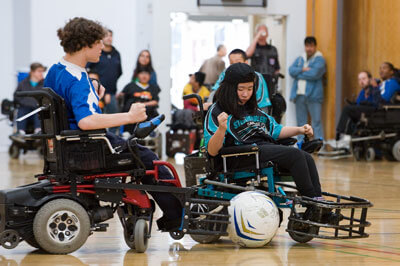 Ian Kinmont battling for the ball against San Jose at the 2009 regional tournament
(photo by Scot Goodman)
Play
Interested in playing? Participants include people with quadriplegia, multiple sclerosis, muscular dystrophy, cerebral palsy, spinal cord injuries and other disabilities. For more information on how to participate and start playing please contact Jonathan Newman at (510) 225-7032 or jonathan@borp.org.
Want to learn more?
Click here to see Power Soccer in action. http://blip.tv/file/1338538/
United States Power Soccer Association: www.powersoccerusa.org
USA National Power Soccer Team: www.powersoccerteamusa.org
Federation Internationale de Powerchair Football Association: www.fipfa.org
Published on Jun 22, 2015 and filmed by the GoPro Team Sports Crew.