Disability Awareness and Inclusion Training
Diversity is a fact, inclusion is an act, belonging is the goal.
BORP provides training to help organizations and businesses break down barriers and open up opportunities in order to create a welcoming and inclusive environment for people with disabilities.
Training Content
BORP's trainings offer real life examples and practical tools that help people with disabilities feel they belong at your program or facility. Whether you are a nonprofit, government agency or business, we can customize a training to meet your unique needs.
Topics covered may include:
History of disability
Communication and language
Creating an inclusive environment
Programmatic and organizational access
Disability laws
Service dogs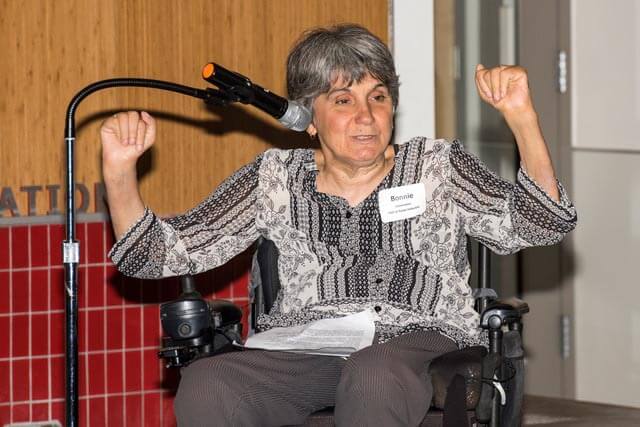 Training sessions are developed and delivered by instructors with disabilities who draw on their own first-hand experiences and their longstanding expertise working in the disability community.
Who We Serve
While BORP specializes in providing training in recreation and service-related fields, we work with a wide variety of organizations and businesses. Clients have included: Golden Gate National Recreation Area, East Bay Regional Parks, Sonoma County Parks, Pennsylvania Naturalists, Land Trust Alliance, Justice Outside, Palo Alto Children's Museum, Visit Oakland, Bay Area Rapid Transit, and educational institutions.
Schedule a Training
For more information or to schedule a training, contact Bonnie Lewkowicz at bonnie@borp.org.