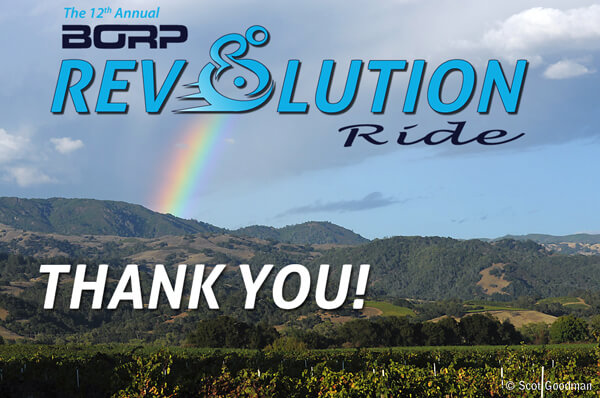 To all the fundraising Rev participants, volunteers, guests, donors, and sponsors: BORP cannot thank you enough!
The 12th Annual Revolution Ride raised over $180,000 to support our adaptive sports and recreation programs.
Nearly 2,000 people donated to the 181 registered fundraising riders.
54 adaptive cyclists rode one of the four routes this year supported by over 40 outriders, tandem captains and adaptive assistants.
Nearly 100 volunteers gave their time, energy, and commitment to make the Rev happen.
Thank you, everyone!  You are amazing!