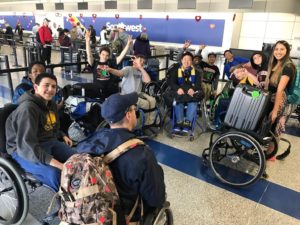 This past weekend BORP's varsity wheelchair basketball team, the Jr. Road Warriors, traveled to a tournament in San Diego. Before leaving town, Coach Trooper Johnson remarked that he anticipated the team would do well: "They've been playing really well. This should be a good tournament for them."
Last weekend the team spent over 10 hours on the court, topped off with an evening of team bonding and an early morning push across the Bay Bridge. When one or two players got tired on the push, the whole team encouraged them, insisting that they finish the 9 mile journey as a team, taking turns to help push and pull each other to finish together. The team took all that hard work and team work with them to San Diego and played their hearts out.
On day one of the tournament, "each one of the kids had individual moments of brilliance," Johnson reported back to the parents in an email that evening. They had started the day off with an incredible opening game against Phoenix and a final score of 50-17. That was followed with a 54-31 victory over the Rancho Renegades, the first meeting of the season for the teams and a continuation of their Nor Cal/So Cal rivalry. The team finished off the day with a 51-32 game against Portland.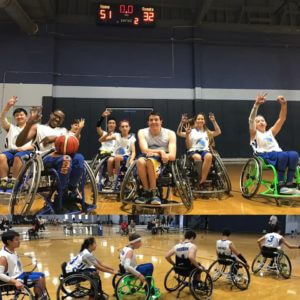 The Jr. Road Warriors continued their winning streak on day 2 with a crushing victory over Fresno (the final score was 56-14). At the final game of the tournament the Jr. Road Warriors were set to play against Denver, the team that had defeated them in the last game of their previous season. But "once again the team played incredible team ball and wound up posting a 52-31 victory," Johnson wrote to the players' parents after the tournament.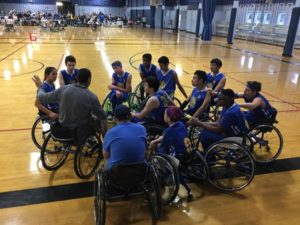 Not only did the Jr. Road Warriors win all five games, but in each game they scored over 50 points. "I don't think I've seen a team so excited," Coach Johnson said, "The team played incredibly well and got better each game."
So, from all of us at BORP to the Jr. Road Warriors players and coaches: CONGRATULATIONS!