The 2017 Angel City Games were held June 22-25 in Los Angeles at the beautiful campus of UCLA. Several BORP athletes went down to compete in the event, which combined sport-specific clinics and competitions throughout the weekend. All sports are Paralympic sports and include opportunities for athletes with physical disabilities or visual impairments to participate.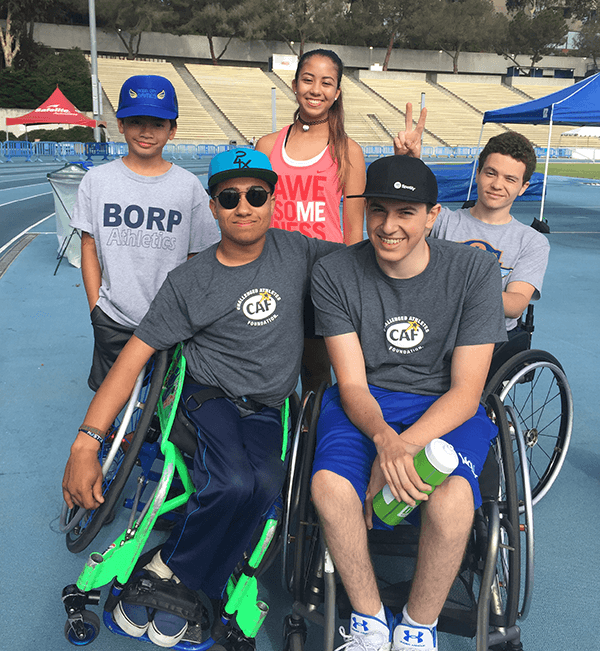 The weekend kicked off with an Archery clinic on Drake Field with Paralympic Gold Medalist, Jeff Fabry providing instruction.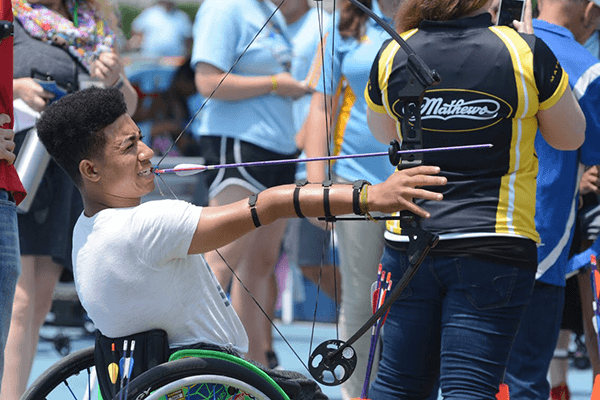 Additional clinics through the weekend included wheelchair basketball, tennis, swimming, track & field, and a fun zone.
As part of the event, there was a 3-on-3 wheelchair basketball tournament including teams of players from around the country. BORP entered a team which included me and any kids that were not in sports clinics at the time of the games. The kids played incredibly well and advanced to the semi-finals before being knocked out. What was so impressive was that the kids were playing against adult players and outplaying them.
The kids also played in a game against kids from southern CA in the annual Jr.'s game. The Jr. Road Warriors struggled early but got on track when Ella and Isaiah started running the pick & roll to perfection.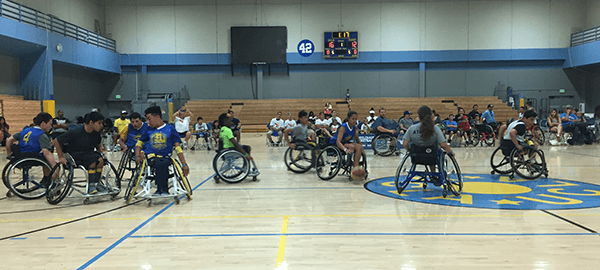 There was a Celebrity Wheelchair Basketball Game with local celebrities playing in wheelchairs. It was the 3rd annual event and as always, it was a blast.
On the track, Ella, Zach, and Isaiah tore it up. Isaiah raced for a personal best in the 200M. Zach was 5th in the 60M, and 4th in the 100 and first in the shot put. He also competed in the long jump. Ella was the queen of the track. She was 1st in the 60M, 2nd in the 100M, 1st in the 200M, 1st in Discus, 1st in Shot Put, and set a National Record in Javelin. All that and her best sport is still basketball!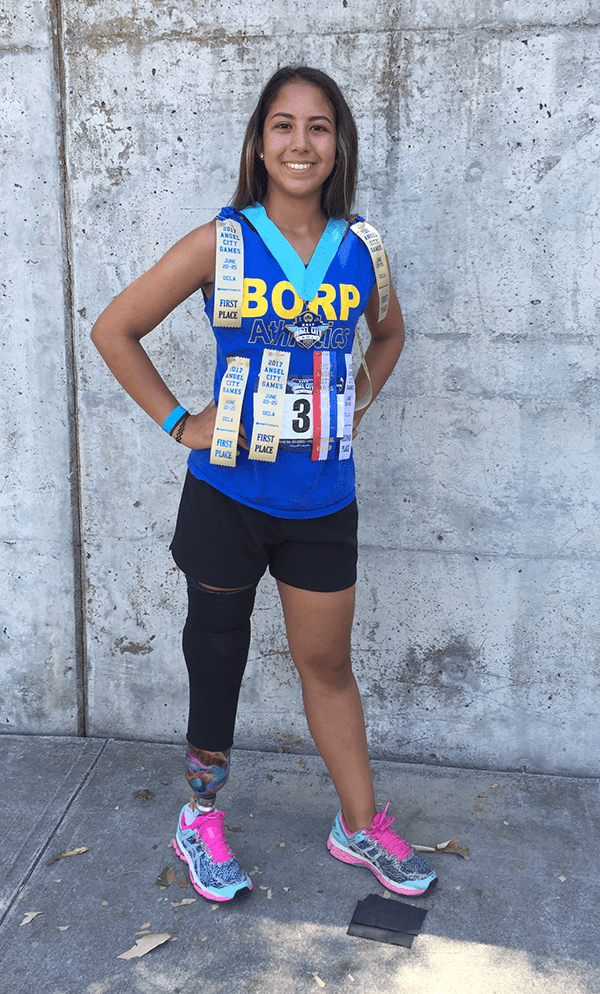 The kids had an absolute blast and I believe Eyan personally met every single person that attended.  He even got up on stage and led some of the workout activities.
This was absolutely the best Angel City Games so far.