Chair Yoga is back!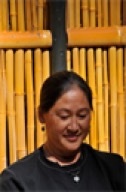 In addition to her Monday Integrative Healing class, Valerie Jew is offering chair yoga once again Tuesdays at 1:00 PM. Chair Yoga Class adapts traditional yoga poses frequently practiced on a yoga mat to students using wheelchairs and walkers as well as those with other special needs. The chair replaces the yoga mat and becomes an extension of the body. Students participating in Chair Yoga explore asana and work on a range of motion and flexibility, strengthening muscles and joints, and reducing stress. These classes include yoga poses for the body, breathing exercises, and relaxation techniques
Click here to pre-register online
Wednesdays at 6:00 PM: Chair Yoga
Wednesdays at 7:30 PM: Body Positive Yoga Flow
With New Instructor, Julia Fogelson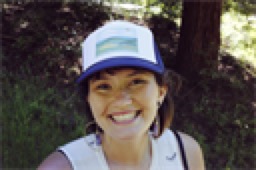 BORP welcomes Julia "Jules" Folgelson to our team of Fitness Studio instructors. Jules believes everybody can practice yoga, whether it be on a chair, cushion or mat. Jules came to teach at BORP years after completing her yoga teacher training in Los Angeles. She leads a yoga practice rooted deeply in the breath and the spiritual practice of movement meditation – a balance of strengthening and stretching to heat up the body and cool down the mind – while always embracing alignment and safety. With a joyful, light-hearted approach, Jules provides a safe and playful space to meld the physical asana practice of yoga with the breath to create love and compassion for ourselves and others. Jules has a nurturing and playful teaching style, offering music, guided relaxation, and optional gentle hands-on adjustments. When not teaching or practicing yoga, Jules works as a social worker and therapist, which has deeply informed the compassionate way she approaches teaching.
Body Positive Yoga Flow is a 'come as you are' yoga class suitable for all levels. She teaches this as a Vinyasa style flowing class that focuses on linking conscious breath with mindful transitions between poses. The class will begin slow, build up to a vigorous standing sequence, and cool down with relaxing floor movements. Students can expect to build strength, flexibility, and concentration while heating the body and calming the mind. Modifications will be provided to make poses accessible for all levels.
Click here to pre-register online
Yout First Class at the BORP Fitness Studio is Free
The studio is located at the Ed Roberts Campus on the first floor: Suite 150 at 3075 Adeline St. Berkeley, CA 94703
For questions or suggestions contact the Health & Wellness Program Coordinator at fitness@borp.org or 510-849-4663 ext. 1319
Click here to view the BORP Fitness Studio schedule and pre-register for classes online
Mobility Expo
As you may know, there is a Mobility and Transportation EXPO being held in the ERC on April 14th. Longtime BORP yoga instructor Valerie Jew and co-teacher JoAnn Lyons will be teaching a free a class in the lobby area from 11-12pm! Also, during this expo, BORP Tai Chi master Ralf Somack will be offering free demos in the fitness studio.