A BIG thank you to the more than 45 people who recently responded to the Neilsen Survey regarding BORP programming for people with spinal cord injuries.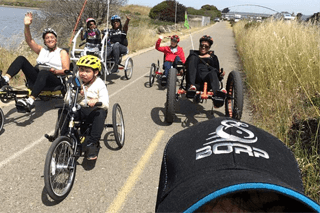 We truly appreciate you taking the time to let us know your interests. The survey results will help us to create programs and activities that will engage our SCI community in fun and fitness with the goal of receiving the benefits of a healthy lifestyle.

Stay tuned as we plan these activities. In the meantime, if you want to get started exercising now please check out BORP's website for a list of current activities. Don't forget, we are offering a special free or discounted Neilsen pass at the fitness center for those who qualify.

If you expressed interest in the peer fitness program we will be in contact with more information in early March.