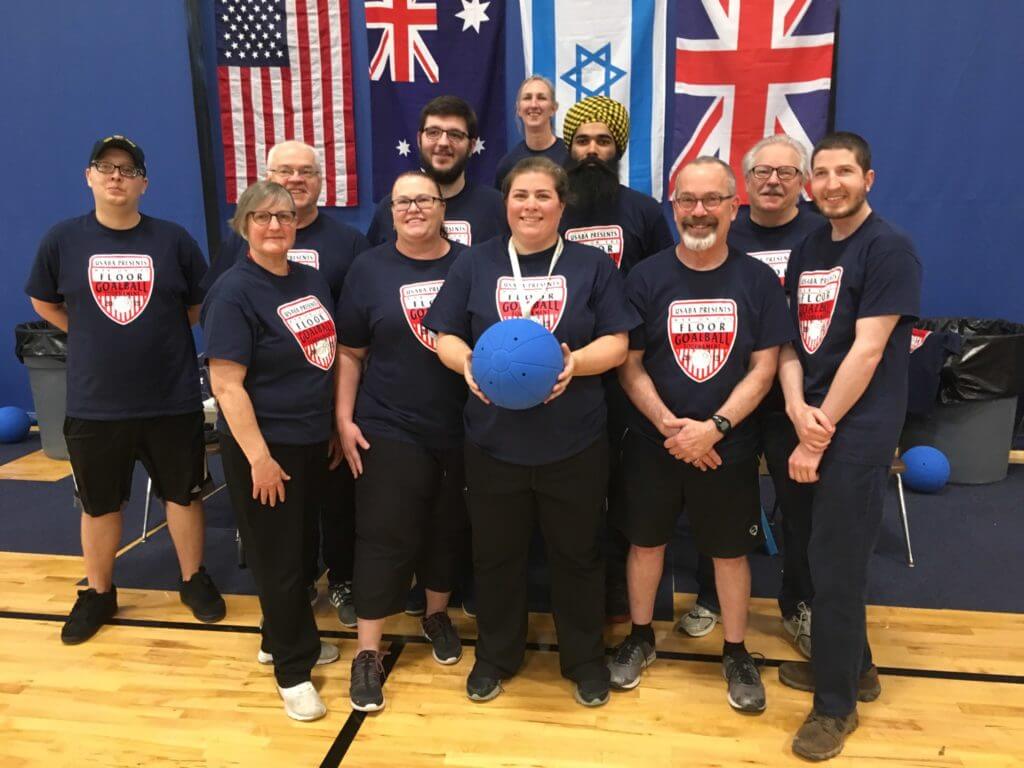 BASC Jonathan Newman participated in an international referee training clinic and tournament at Turnstone Center in Fort Wayne, Ind. from March 29-April 4. The "War on the Floor" combined two days of clinic with three days of high-level competition between the United States, Australia, Great Britain and Israel.
USA Red took 1st, Israel 2nd, and USA Blue 3rd. Jonathan was selected to work the 3rd Place game between USA Blue and Australia. It was an exciting match that the USA won by scoring a "Golden Goal" in overtime to prevail 3-2.
After the clinic, Jonathan was promoted to IBSA Level 2 and is now eligible to referee at all international tournaments, except Paralympics and World Championships.