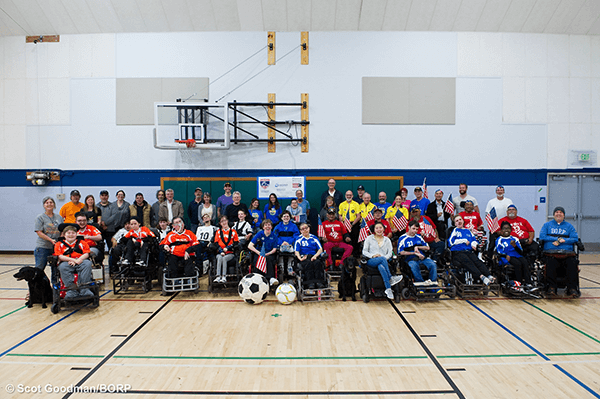 The Kathryn Black Invitational, held on May 5 & 6, was an truly awesome event!! The competition was fierce and friendly with teams battling to win and at the same time showing respect and appreciation for their opponents' efforts. The first day initiated and sealed many friendships as all the athletes became invested in each other's success.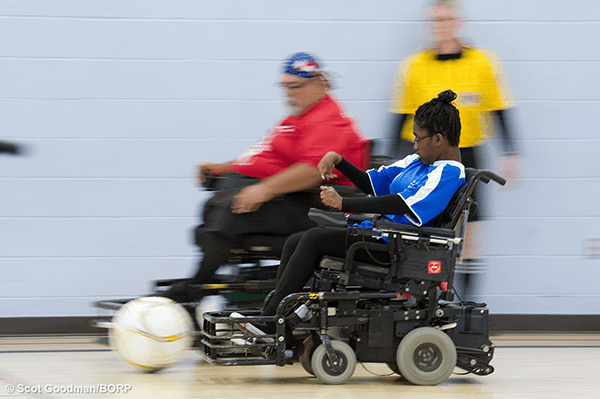 The generosity of our sponsors ensured that we had first class meals, awards, souvenirs and amenities. Thanks to USPSA, Power Soccer Shop.com, Dominic and Karen Russo, BORP and all our donors for supporting the event and the vision of the KBI and perpetuating Kathryn Black's legacy!
Thanks to volunteers, families, friends, attendants, and staff for their donations of time, resources, talents, patience and good humor. A few of the many exemplars: Josh Burger and his family, Dindzans family, Shemaria family, the announcing crew, St. Theresa students, Delta Gammas, Scot Goodman, Dawn Nakashima, Mike Wolford, Betsy Dorsett and BORPees back to the beginning of time (1975).
Thanks to the coaches for their leadership and commitment to the athletes: Julie Fuller, Alberta Cunningham, Pam Richerson, Tony Paradis, Margo Roeckl, Paul Navazio, Julian Perez.
Thanks to our awesome officials: Head Referee Dan Chafey, Bill Cain, Lauren Candia, Mark Jones, Paul Navazio, Phil Weaver.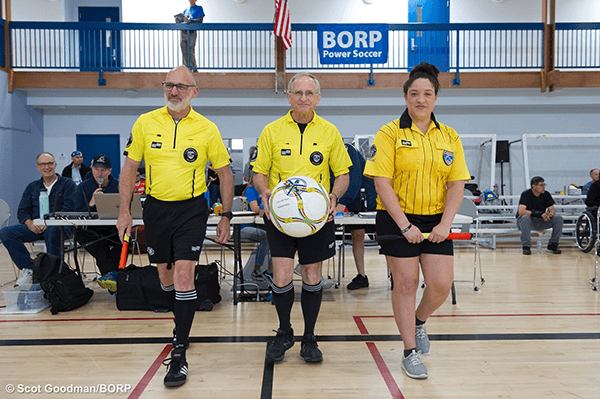 Veteran Warriors took the Championship over the Sac Valley Flames, with a Golden Goal in the 2nd overtime period to win 1-0. BORP Bombers led by Tournament MVP, Edana Contreras, were in synch from start to finish of the 3rd Place game and overcame the SLO Dragons 5-1.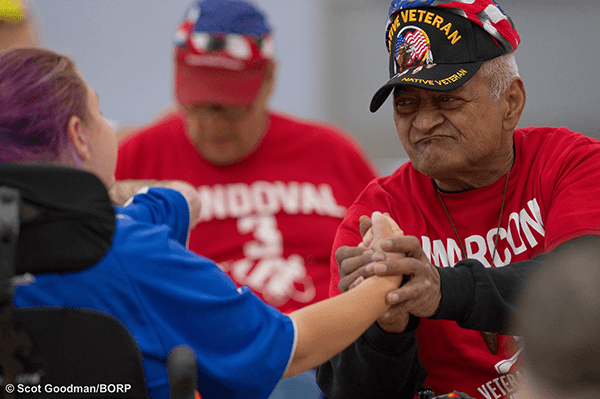 Golden Guard winner: Lady Villegas, Sac Valley Flames
Top Defender: Julian Perez, Veteran Warriors
MVP: Edana Contreras, BORP Bombers
Spirit of the KBI: Mohan "Mr. V." Vallbhapurapu (actual award was lost in the shuffle, it's on it's way).
All Tournament selections
SLO Dragons: Matt "Mad Dog" Green, Megan Costenze
Sac Valley Flames: Lady Villegas, Hunter Horkheimer
Veteran Warriors: Julian "Big Daddy" Perez, "Wheelchair Willie" Hendrickson, Al "Sharpshooter" Marconi (quote in the subject line is from Al)
BORP Bombers: Edana Contreras, Brooklynn Watson, Chanelle Stallmeyer, Charlie Cleberg
Power Soccer Rocks!