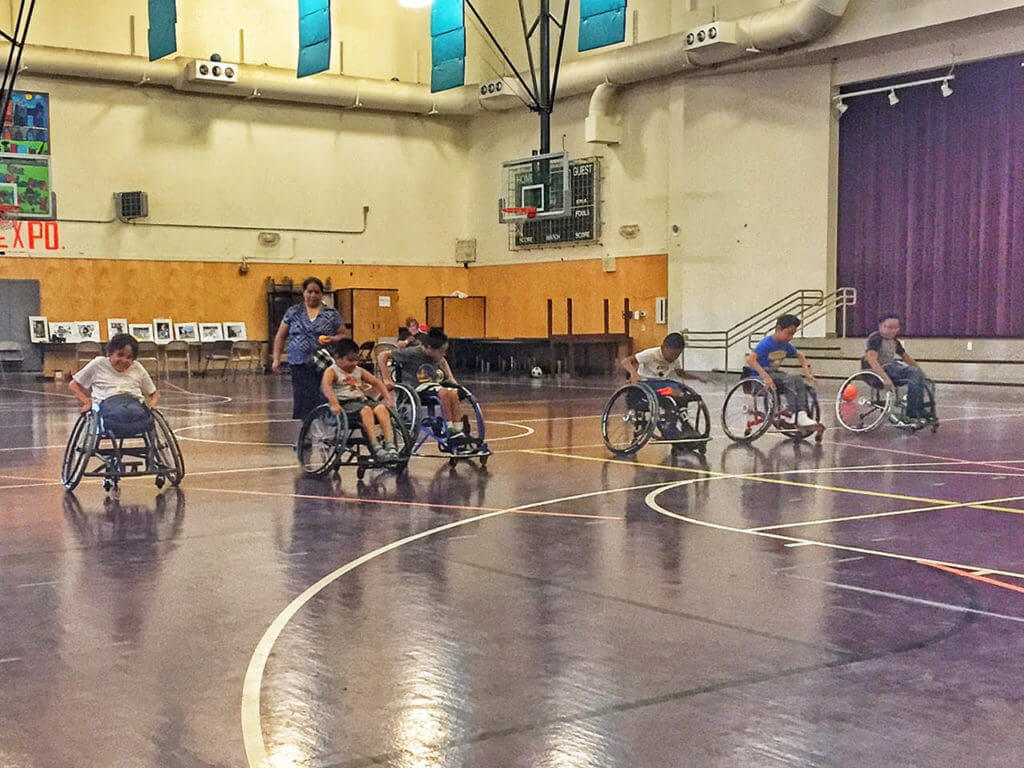 On April 24, BORP and the Cesar Chavez California Children's Services Therapy Unit hosted a Sports Day at the Cesar Chavez campus. The event brought in 14 Oakland students with a variety of physical disabilities to try wheelchair basketball, adaptive cycling, and to learn about BORP and the programs we offer to Bay Area youth.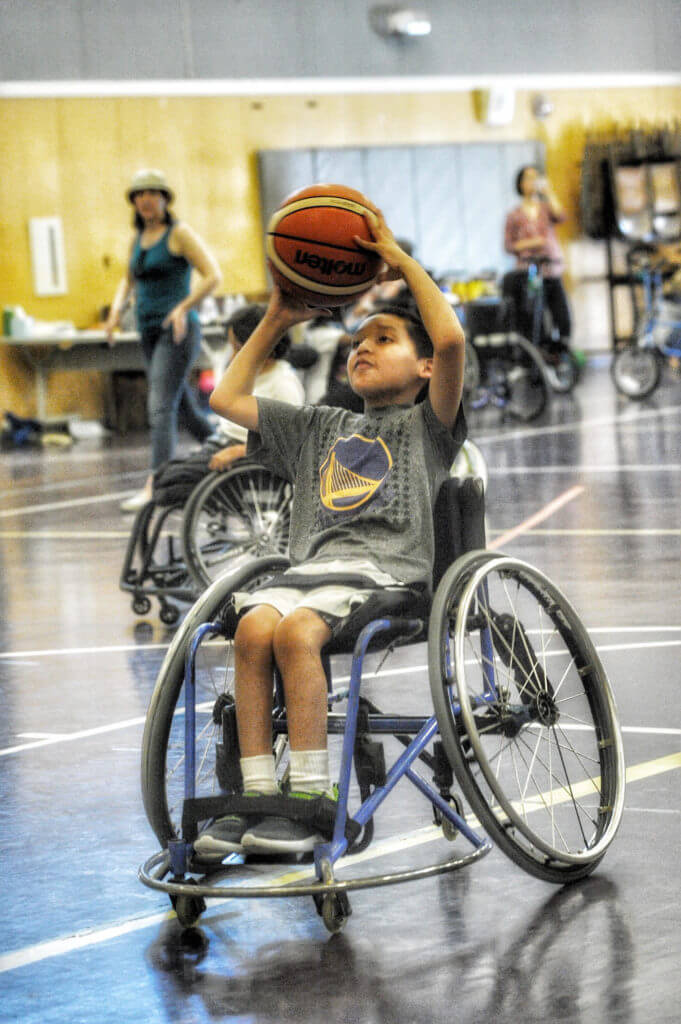 Generally, these kids are never around other kids like themselves, and never get to simply get out and play. These events offer them an opportunity to play sports with other kids who have similar disabilities.
Eleven new kids tried wheelchair basketball for the first time. Three current BORP athletes, Kevin, Joseph, and Eyan, helped run drills and answer questions.It was an incredible day on the court and we hope to be hosting several more of these events in the near future!