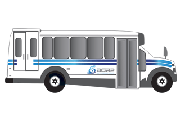 We are all looking forward to a time when we can enjoy the outdoors and other activities together. Our BORP bus has made many trips to regional parks, coastal hiking trails and community events. These areas are difficult to access through public transportation alone, and our wheelchair accessible buses make it possible to travel in small groups. BORP transportation has been selected to receive a Federal FTA 5310 grant for the purchase of a new accessible bus! This new bus will replace our older bus and will have a modified floor plan to allow up to 6 people in wheelchairs to ride together. This floor plan makes it possible for our youth wheelchair basketball team, sled hockey and youth cyclists to travel to their practices and local tournaments. The adult Adventure & Outings participants, and Power Soccer team will also benefit from having 2 reliable, safe and accessible buses in the future.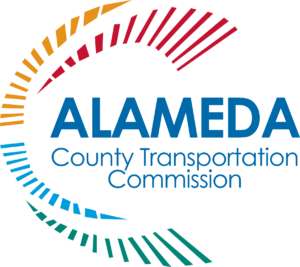 BORP's accessible group trip transportation service is made possible by funding from Alameda County Transportation Commission through the Special Transportation Program for Seniors and People with Disabilities (Measure B funds). This service is aimed at improving the mobility of people with disabilities and increasing access to sports and recreation activities by supplementing conventional fixed route service and addressing the current gap in accessible group trip options for youth and adults with disabilities in Alameda County.
In addition to providing transportation for BORP program participants, we also offer a fee-for-service Group Trip Service option with discounted community rates for disability groups and nonprofits. Our accessible buses allow your entire group to travel together in the same vehicle whether individuals are using a wheelchair or not.
If you would like to inquire about accessible bus for group outings please reach out to the BORP staff point of contact below. We appreciate the opportunity to serve our fellow community organizations. We look forward to serving our community sometime in the future as we slowly and safely navigate participating in outdoor trips and events.
Point of contact: BORP Transportation Coordinator, Sarah-Dawn Smith, at transportation@borp.org