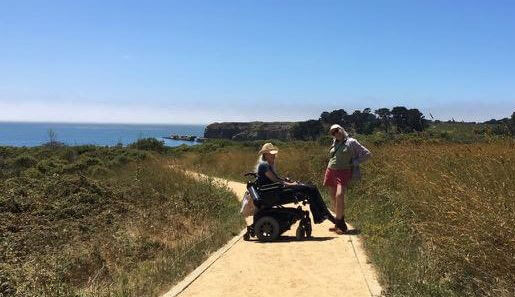 With all the recent attention to a lack of equity in the outdoors, land management organizations are beginning to embrace the notion that people with accessibility needs should have access to nature, too.
One of the simplest ways to create greater access is to let us know where we can go.
Check out these three organizations that have done that by identifying wheelchair accessible trails on their websites:
Peninsula Open Space Trust lists their favorite accessible & easy hikes.
Santa Clara Audubon has a list of self-guided birding field trips with accessibility information.
All Trails has a filter on their app and website that enables you to locate wheelchair friendly trails. (Select More Filters>Suitability>Wheelchair friendly.)
Next we need to get land management organizations to provide this information for more than just wheelchair access. Happy Trailin'