On Monday April 12th, in partnership with the Fine Arts Museums of San Francisco, BORP's Adventures & Outings Program will host an exploration of the color green.
We respond emotionally to colors. Green is an ambiguous color: a symbol of life, luck, and hope on the one hand, and a symbol of disorder, poison, the devil and all his creatures on the other. Landscapes are usually full of green as well. This tour will be a chance to get to know all green's aspects and flavors.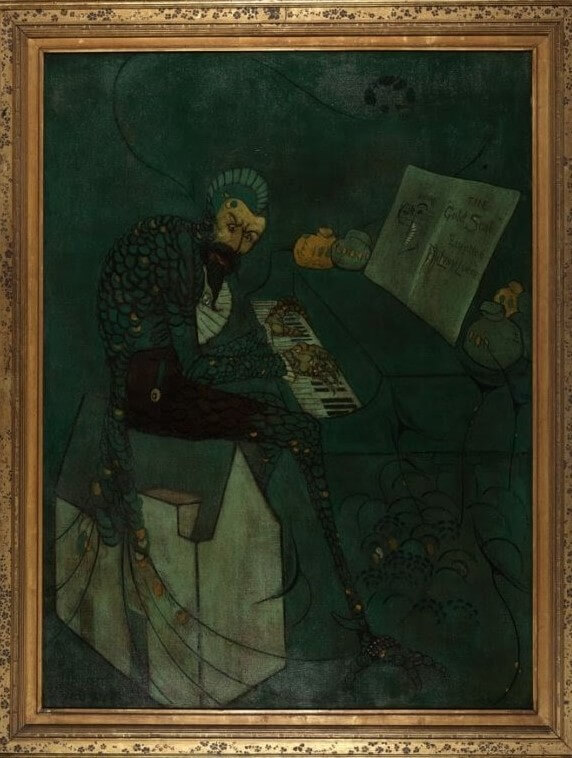 The tour takes place on April 12 from 10:30am to 12pm.
Call Lori at 510-843-4398 for more information (please call after 10am).
Space is limited.
Caption: James Abbott McNeill Whistler, The Gold Scab: Eruption in Frilthy Lucre (The Creditor), 1879, oil on Canvas. Gift of Mrs. Alma de Bretteville Spreckels through the Patrons of Art and Music