A Brief History of BORP
by Bonnie Lewkowicz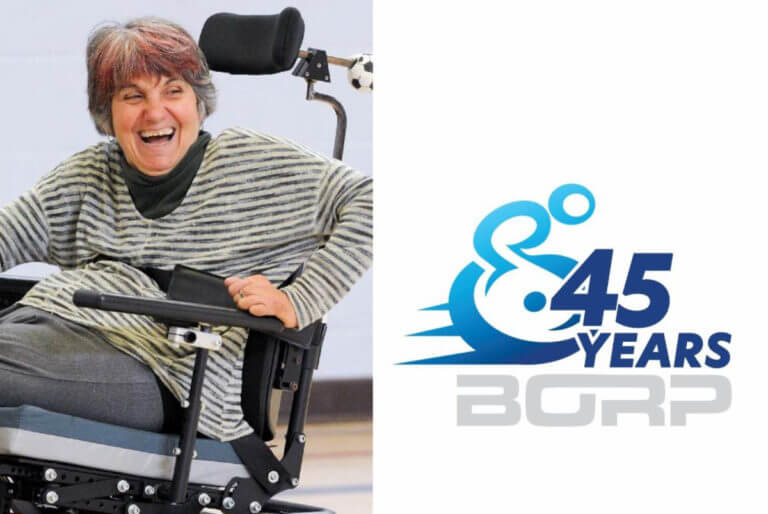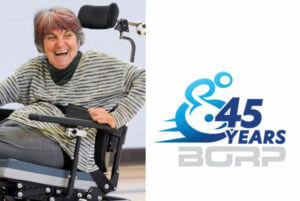 I first learned about BORP in 1978 while studying for my Recreation Therapy degree. I knew immediately that I wanted to do my internship there because it was one of the very few community sports & recreation programs for people with disabilities in the US; it was also located in Berkeley, the heart of the Disability Rights Movement. I ended up staying on for seven years and got to be a part of BORP's history of being a leader and innovator in the field of adaptive sports and recreation.
Many years later, I returned to BORP when the program I founded, Access Northern California, became a project of BORP in 2018.
The fact that BORP's programs have had life-changing results for so many people has fueled BORP's resilience. BORP has always been much more than a recreation program. At BORP, people feel part of a community, gain independence, and thrive. And BORP has been a leader in so many ways.
When BORP was founded in 1976, it was one of the first community-based adaptive sports & recreation programs in the country.
And, in 1986, BORP started the first sports program on the West Coast for youth with disabilities. Other firsts include holding the first wheelchair tennis tournament in the East Bay and entering the first and only wheelchair centipede in the centipede division in the Bay to Breakers race!
BORP also helped to bring wheelchair rugby to California, started the CA league, and BORP's team, Quadzilla, had the only female coach to win a National Championship. In 1988, BORP started the first power soccer team in CA and possibly the country. And our adaptive cycling program was the first in the country to offer drop-in hours.
Other achievements include successfully pushing the UC system to allow people with physical disabilities to take PE classes. And, most recently, during the pandemic BORP was one of the first organizations to offer virtual fitness programming–now serving participants from across the country.
Now, as we celebrate BORP's 45th Anniversary, I'm looking forward to many more years of leadership and innovation from our organization.