Sponsored by the Greg H. Neilsen Foundation
Dear participants and volunteers,
After watching the forecast all week, we are disappointed to decide to cancel Sportsfest. The forecast remains chilly, windy weather and an increasing chance of rain. 
Thank you especially to all the volunteers who had set this day aside to help make the day a success. We can't thank you enough!
Our plan is to reschedule in 2022! Stay tuned and sign up for the BORP newsletter to get updates on all our programs and events.
---
BORP Adaptive SportsFest is an event for people with disabilities to try out kayaking, rock climbing, and more!
It's organized by BORP Adaptive Sports with help from Mark Wellman and No Limits Climbing.
Whether you're coming to climb and kayak or play cornhole and eat Halloween candy or all of the above, registration is required. If you need assistance with online registration, please email cynthia@borp.org.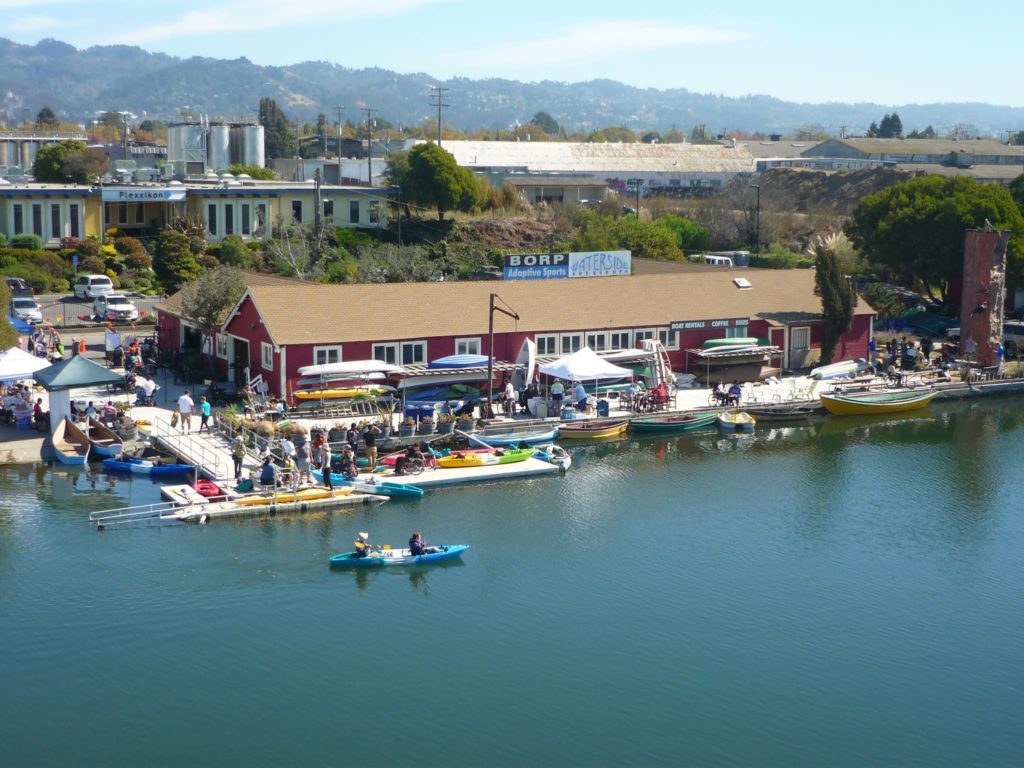 Please read details of the event prior to registering
Date: Saturday, October 23 from 10 am – 4 pm
Location: BORP Adaptive Cycling Center, Berkeley
Cost: Free for people with disabilities.
Who must register?: Everyone attending must register and sign the appropriate waivers. This includes volunteers, family and friends. If you would like to try kayaking and climbing, you will need to register separately for both.
Covid Safety: All participants must show proof of vaccination or a recent negative covid test.
Eligibility: This event is sponsored by the Neilsen Foundation and we are focusing on serving people with Spinal Cord Injuries but anyone with a physical disability is welcome.
Lunch is Sponsored by Apple West: Lunch will be provided for registered participants with disabilities and volunteers. If family or friends attend they MUST also register for lunch when they register and pay $5 per lunch at the event. Feel free to bring your own lunch.
Volunteers Needed! Information: We need lots of help! Most positions are also completely accessible so please help out as well as do some activities.
What's happening at SportsFest?
Climbing, Kayaking, Cornhole all day.
Rumba with Tina! 11AM- fun filled dance class to great music
Pickleball 1-4
Bike trial 2-4
Halloween Costume Contest 2PM