The 11th Annual BORP Hoops Classic on March 22nd & 23rd was a jam-packed (17 games, 8 teams) weekend that featured high quality play and competitive fire from every team. The BORP All Stars played three games on both days and finished with a 4-2 record while the BORP Junior Road Warriors tuned up for Junior Nationals with two games on Sunday.
This was the smoothest running Hoops Classic of all time and that would not have happened without the wonderful support of all the volunteers, officials, teams, families and friends.  Thank you to all who helped make the event a success!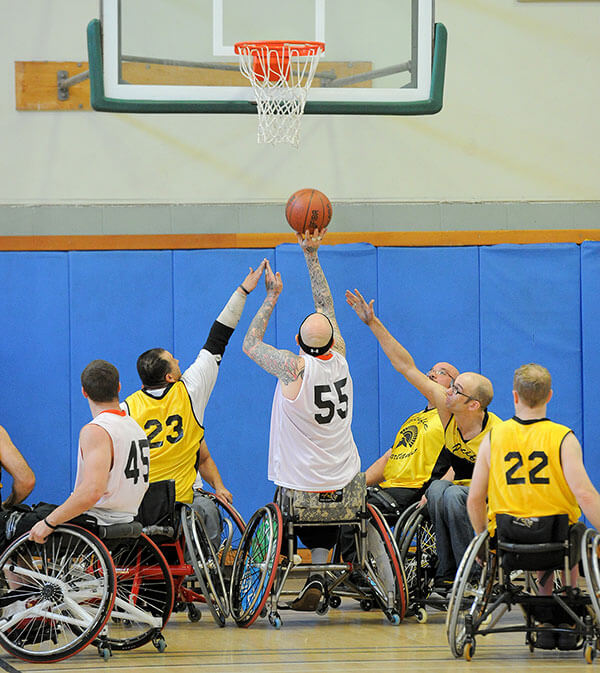 Scot Goodman's AMAZING Hoops Classic 11 Photo Gallery: http://scotgoodman.smugmug.com/BORP/14c22/38015193_RBk93c
Please contact Scot at: sgoodman@lmi.net to arrange purchase and/or use of his copyrighted photos.

Game Re-caps
SATURDAY, March 22
At the final BORP All Stars practice prior to the tournament the coaching staff challenged the team to start strong and start strong they did. A 20-1 BORP run at the start of the first game of the day against the San Jose Spartans proved to be the deciding factor as San Jose  made several valiant runs at the BORP lead but couldn't overcome the early deficit.
BORP All Stars 46 – San Jose Spartans 38
Top BORP scorers:
Marcus Oden: 22
Jose Naranjo: 6
Troy Plunkett: 6
Art Renowitzky: 6
Sam Craven: 2
Steve Lau: 2
Larian Thomas: 2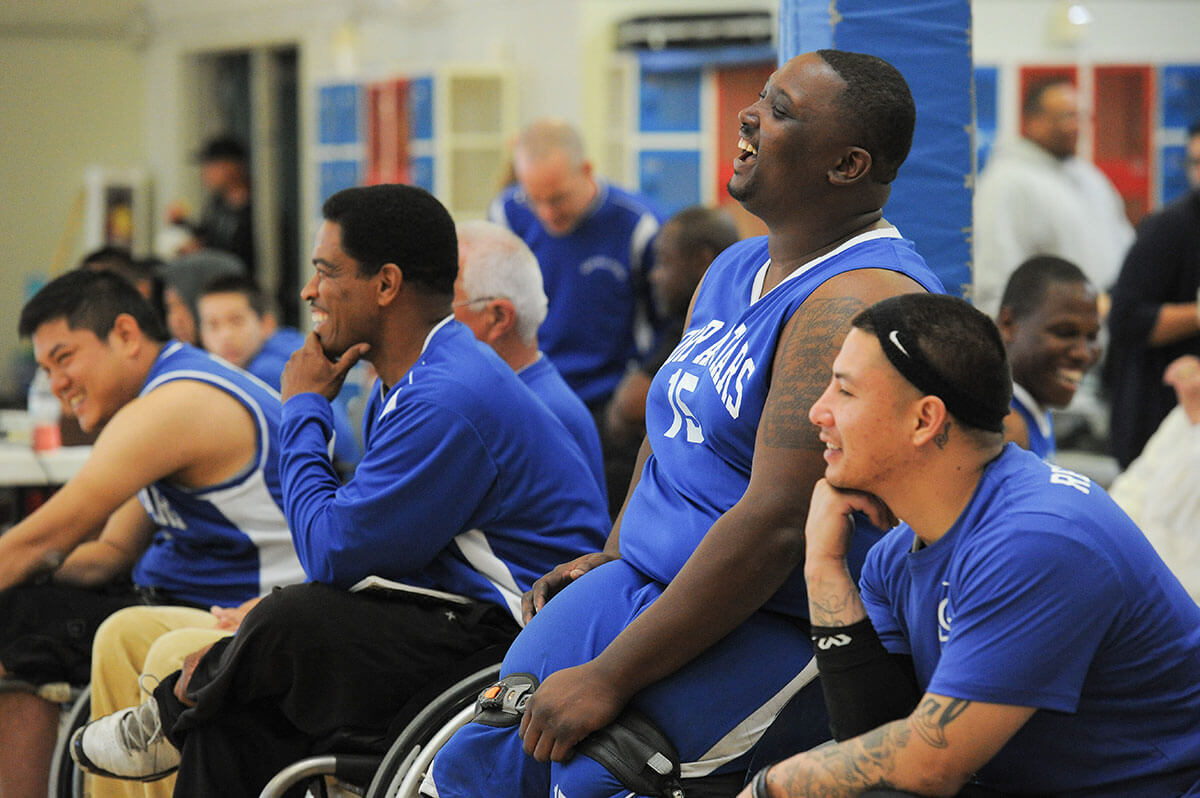 The All Stars second game against the Shasta Lakers was just one of those games. Shasta exploited a suddenly shaky BORP defense and BORP's offense couldn't find any consistency in the 53-40 BORP loss.
Shasta Lakers 56 – BORP All Stars 40
Marcus Oden: 10
Art Renowitzky: 8
Sam Craven: 6
Steve Lau: 4
Lamile Perry: 4
Pah-Bah Natzee Harrison: 2
Sam Marks: 2
Jose Naranjo: 2
Troy Plunkett: 2
Saturday for the All Stars ended with a solid performance against the Santa Rosa Blazers. Marcus Oden again led the way for the All Stars with 18 points as the All Stars used defensive pressure to pull away from the Blazers in the second half to secure the win.

BORP All Stars 36 – Santa Rosa Blazers 26
Marcus Oden: 18
Art Renowitzky: 6
Steve Lau: 6
Sam Marks: 2
Lamile Perry: 2
Sam Craven: 2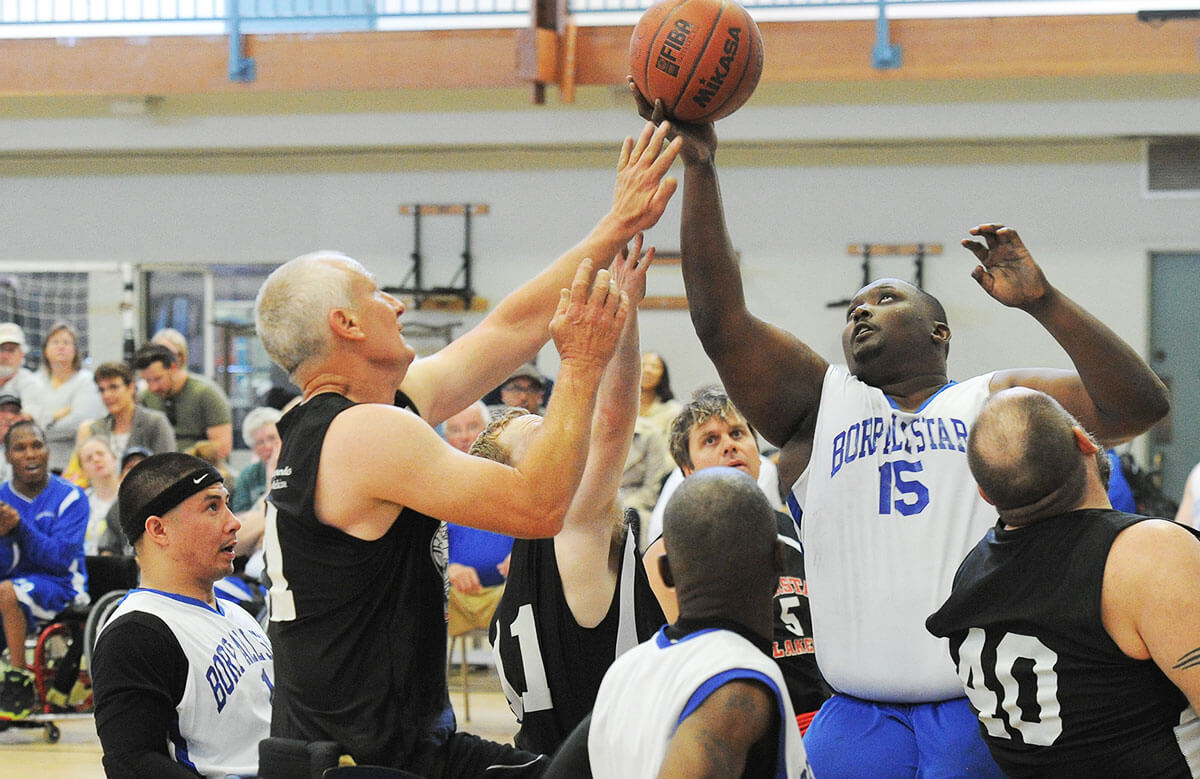 SUNDAY, March 23
Another early first game for the All Stars and another great start to the day. BORP jumped to a 28-8 halftime advantage and rolled to a 48-30 win over the Reno High Rollers.
BORP All Stars 48 – Reno High Rollers 30
Marcus Oden: 12
Mickey Kay: 8
Sam Craven: 6
Steve Lau: 4
James McClanahan: 4
Lamile Perry: 4
Art Renowitzky: 4
Sam Marks: 2
Troy Plunkett: 2
Game #4 for the All Stars immediately followed the Reno game and matched them up with the BORP Junior Road Warriors (formerly the Bay Cruisers). The All Stars first half pattern of stingy defense and well distributed offense repeated itself and the All Stars took a 20-4 half-time lead. The second half played out more evenly as the Jr. Road Warriors used their superior speed and all-over the court picking to better effect after halftime but steady play up and down the line-up from the All Stars secured their 4th win.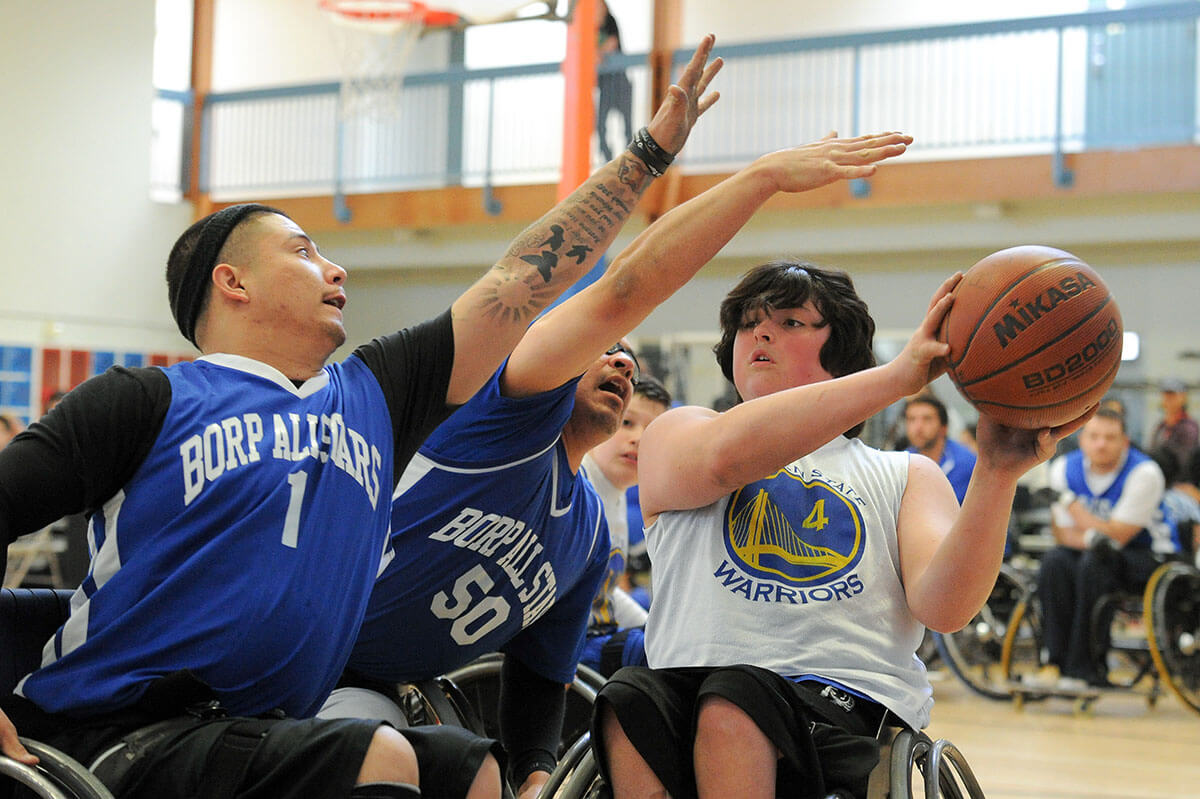 BORP All Stars 34 – BORP Junior Road Warriors 16
All Star leading scorers:                                          Junior Road Warriors leading scorers:
Jose Naranjo 6                                                          Kota Inman-Ahlstrom: 8
Lamile Perry: 6                                                         Andre Sein-Colon: 4
Art Renowitzky: 6                                                    Amit Vigoda: 2
James McClanahan: 5                                             Christy Levine: 2
Sam Marks: 4
Troy Plunkett: 4
Mickey Kay: 2
Pah-Bah Natzee Harrison: 1
The Junior Road Warriors next played the Sacramento Royals and unfortunately took a half to get in synch. After halftime it was a whole different story as the Jr. Road Warriors played smart, spirited basketball that was capped by a buzzer beating 3 by Andre Sein-Colon. Not enough for a Road Warriors win but all part of some good preparation for Junior Nationals in a couple of weeks.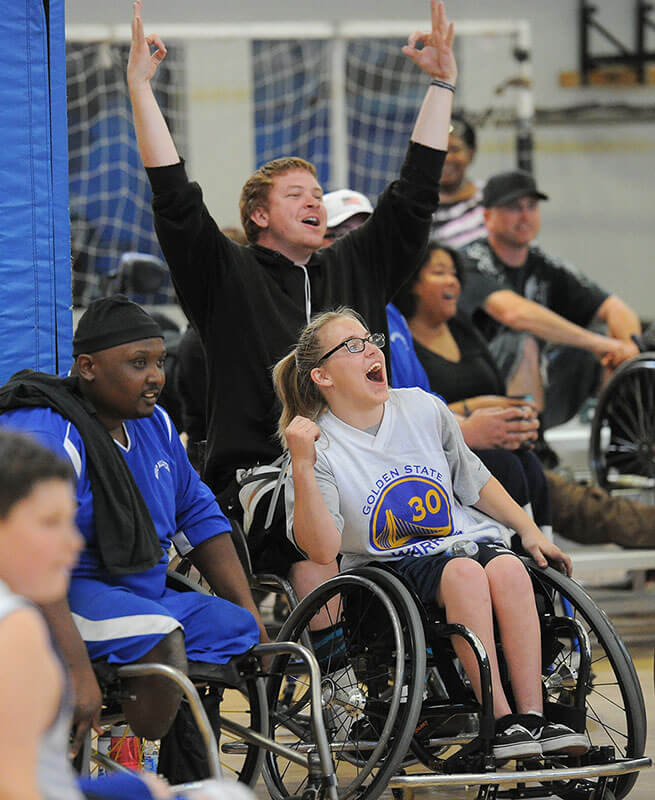 Sacramento Royals 59 – BORP Junior Road Warriors 38
Kota Inman-Ahlstrom: 19
Andre Sein-Colon: 13
Amit Vigoda: 6
In their final game the BORP All Stars faced the Sacramento Cagers and there wasn't much to like in the first half for BORP fans which ended 33-16 in favor of the Cagers. The All Stars then played their best half of the tournament almost turning the tables on the Cagers with their energetic team play and just ran out of time in a 49-41 loss.
Sacramento Cagers 49 – BORP All Stars 41
Marcus Oden: 13
Mickey Kay: 8
Art Renowitzky: 8
Pah-Bah Natzee Harrison: 6
Steve Lau: 4
Sam Craven: 2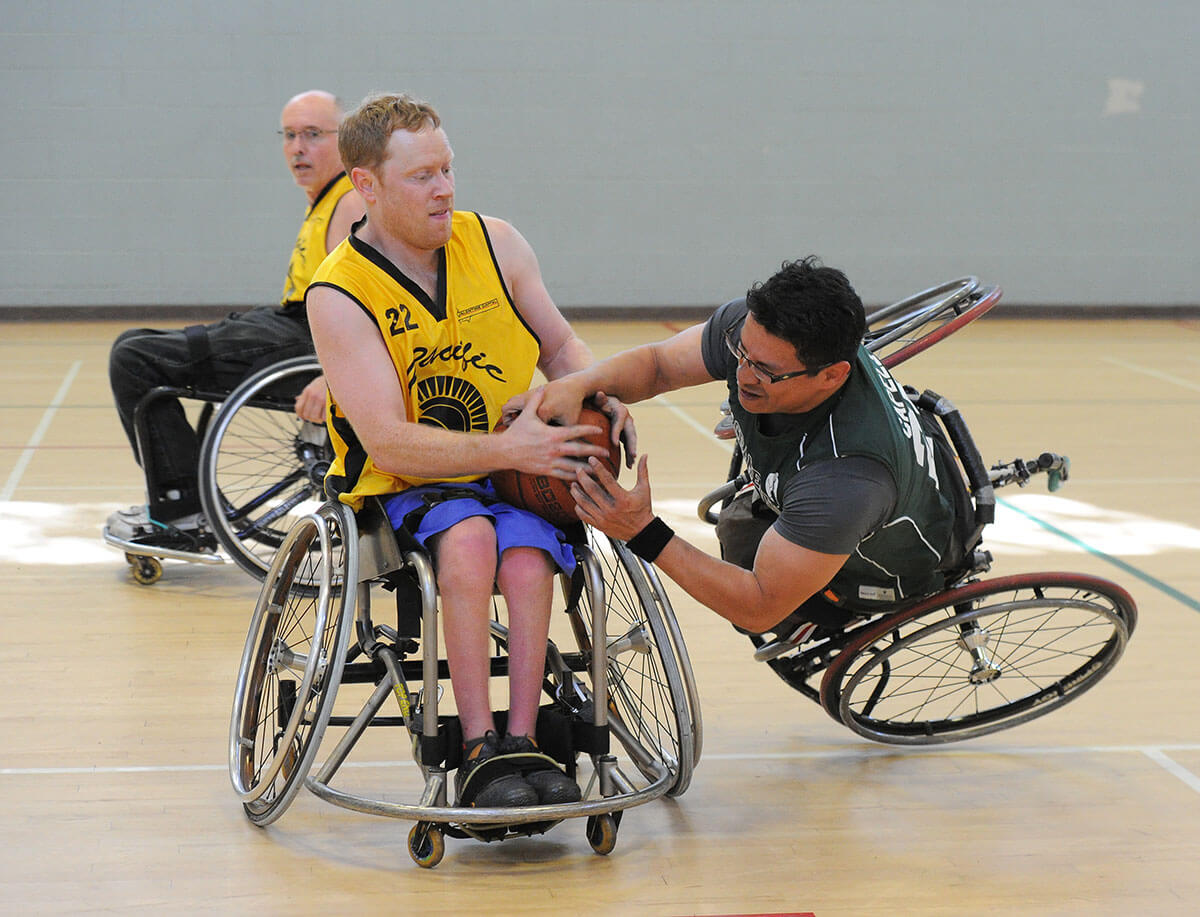 Other Scores
Sacramento Cagers 51 – Santa Rosa Blazers 34
Shasta Lakers 64 – Reno High Rollers 31
Sacramento Cagers 48 – San Jose Spartans 40
Reno High Rollers 44 – Santa Rosa Blazers 25
Shasta Lakers 52 – San Jose Spartans 23
Sacramento Cagers 56 – Reno High Rollers 43
Reno High Rollers 60 – San Jose Spartans 57
San Jose Spartans 36 – Santa Rosa Blazers 12
Sacramento Royals 44 – San Jose Spartans 43
Sacramento Cagers 57 – Santa Rosa Blazers 8