We are saddened to share that long-time member of the BORP family, Kathryn "KB" Black, passed away on Friday, September 1. KB believed deeply in BORP's mission of creating opportunities for kids and adults to enjoy adaptive sports and recreation and her support and involvement over the years impacted the lives of countless BORP participants.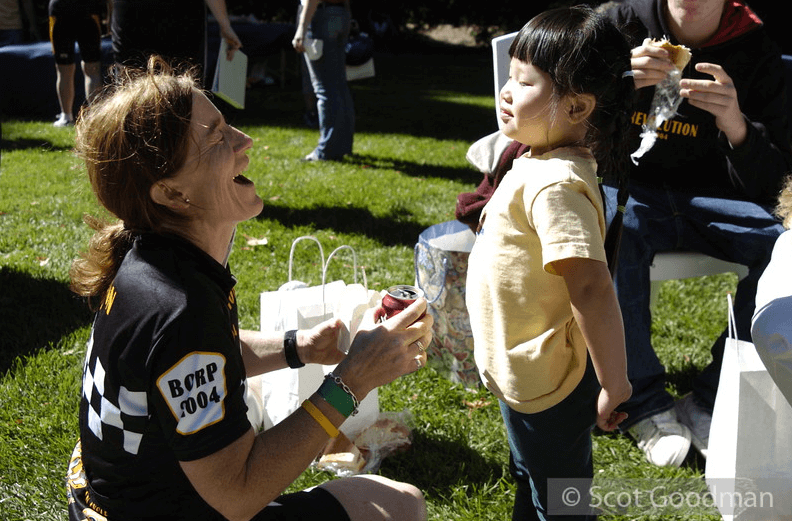 As BORP's Co-Coordinator of the Children and Youth Sports Programs from 1993 to 1995, KB focused on the development of BORP's power soccer team. She organized local tournaments and arranged travel for the team's trips to away tournaments, including a trip to Canada. She also assisted Tim Orr, founder of BORP's Youth Sports Program, with the wheelchair basketball and track & field programs, and in 1994 she was honored with BORP's Coach of the Year award.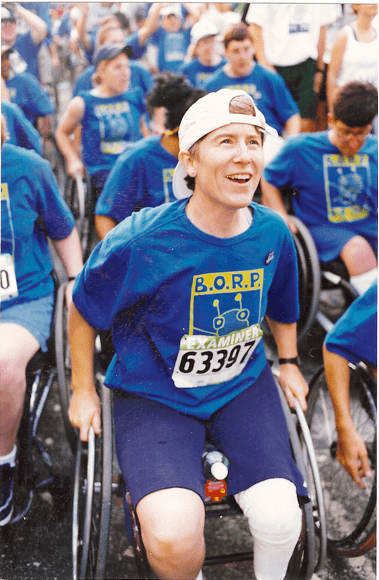 From 1990 to 1998 Kathryn was a member of the Bay Area Meteorites Women's Wheelchair Basketball Team. In her first year, she was a member of the 1990 Gold Cup and Pan American USA Women's Wheelchair Basketball teams. In 1994 she was again on the Gold Cup Team and was an alternate on the 1996 USA Women's Basketball Team. She was inducted into BORP's Hall of Fame in 2016.
KB left BORP in order to pursue a Masters degree in Occupational Therapy with a focus in pediatric but continued to stay involved as a participant and supporter for the rest of her life. KB participated in every Revolution event and she will be greatly missed at this year's REV. We are honored that her family and friends will ride in honor of her life and with the goal of enriching others this year.
Reflecting on the loss to our BORP family, Tim Orr, founder of BORP's Youth Sports Program said, "This week, BORP lost an awesome athlete, coach, and friend.  Kathryn "KB" Black was one of a kind. And truly, it's wrong to say that we lost her, because her competitive spirit, support, and love will live on in all of us at BORP for as long as we keep on pushing."