Most people who come to class at BORP's Fitness Center come once a week for the one class they know, the class they're used to. A few people come more than once. Jane Humes and her husband Richard are two who know the value to finding a pair of great back-to-back classes!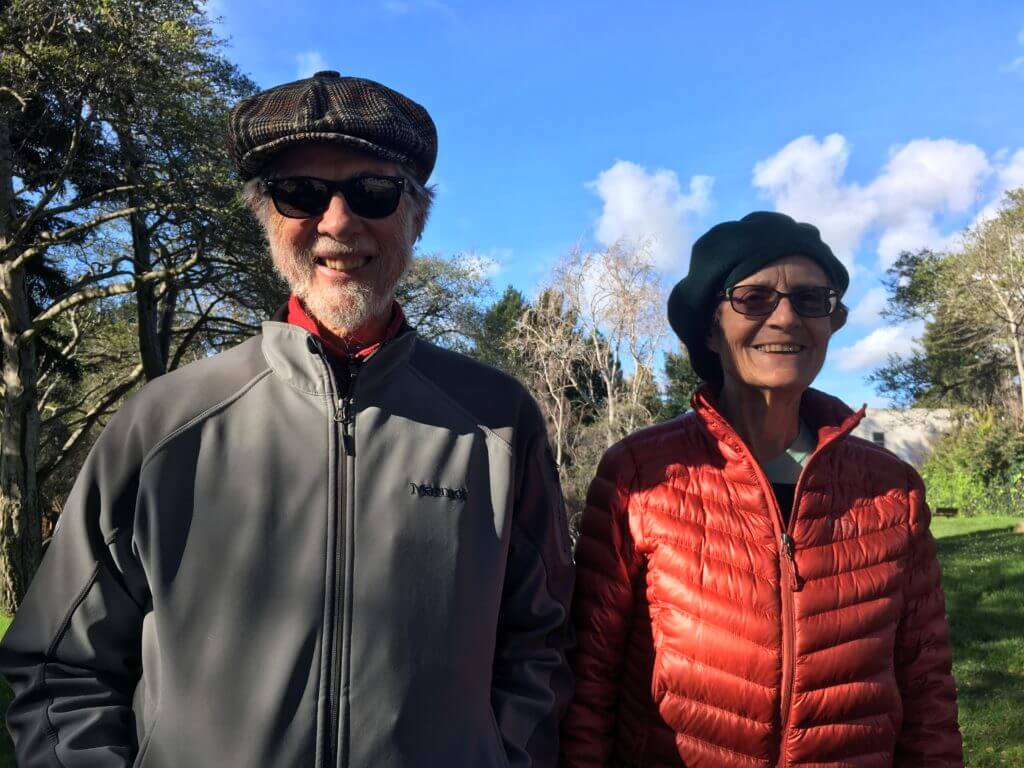 Born in 1946, Jane learned to love dancing from her mother. From a young age, she loved to dance! As the years danced by she married and had twin daughters. In 2015 she was given the diagnosis of Primary Progressive Aphasia, which has more recently changed to Corticobasal syndrome (CBS). CBS is a condition that causes changes in movement, language skills or both. CBS first impacted Jane's life when her vestibular therapist told her she should no longer ride her bicycle. In 2016, when Jane and Richard moved from Stockton to Berkeley a wise person in their support community recommended checking out BORP's Fitness Studio classes. Together, they started coming to Valerie Jew's Monday class, Integrative Healing/Restorative Yoga. "Val has a magical voice," says Richard, "when she talks, you feel peaceful."

Jane and Richard live about a mile and a half away from the ERC. Most of the last year, they'd walk to the ERC to attend Val's class. One morning they arrived early and saw a crowd of folks dancing about in the studio, having a grand time. They inquired of the teacher, Lela Davia, and were invited to join the class, Gentle Stretch and Movement. They have been regulars in both classes ever since.

Lela was one of the inaugural teachers in BORP's studio space and she's been a staple of the community. She takes great pride in her class. "Most of my students have been coming to this class for many years," she says. "We have formed a very supportive and caring community."
"Lela gets people dancing and it works!" states Jane,. Richard agrees: "When you see Jane dancing, it's like a transformation. All of a sudden, her movements become smoother and graceful." He goes on to explain more about the class. "Lela is very good at picking out when to correct you without making you feel bad. The group has been meeting a long time, they have solidarity and are very welcoming. It's the only place I feel comfortable, as a man, to be dancing."
Monday mornings in the studio really work for them. They get a long walk to get there, then stretch and dance in Lela's class, followed by deep relaxation in Val's class. "I don't think a lot of people realize how important it is to slow down and relax. That's what Val's class helps us do", says Richard.
Val and Lela, and all the rest of the wonderful instructors at the Fitness Studio, welcome you to join them, to dance and to stretch, to relax and slow down, to find stronger connection to your body in a supportive environment. If you've never been to the studio you should know, the first visit is free. If you haven't been in a while, come see what's new!