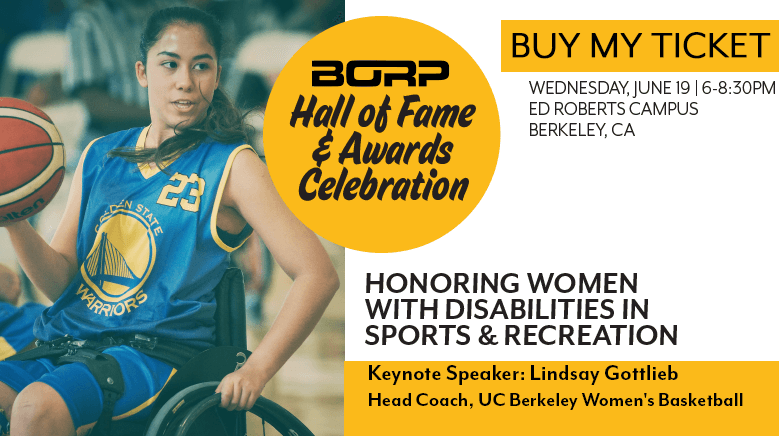 This year, the BORP Annual Hall of Fame and Awards Celebration will honor the women of BORP. It's no surprise, of course, that women athletes and leaders have made important contributions to BORP, but many people may not realize that BORP was started in 1976 by two young female CAL students, Susan Sygall and Diane Schechter. Given that BORP started as a sports program at a time when there was little equity and visibility for women in sports, having women in these and many other leadership roles at BORP was remarkable. Today, women and girls continue to contribute immensely to BORP, making up the majority of staff, playing key volunteer roles, and participating as dedicated and outstanding athletes.

On June 19, we will celebrate the achievements and contributions of the following women and girls:
Susie Grimes
Kristi Hruzewicz
Ella Rodriguez
The Women of Quadzilla (Bonnie Lewkowicz, Sun Chan, Val Brown, Susie Grimes, Megan Schirle, Ann Cupolo-Freeman & Lori McLeod)
We will also honor The Clif Bar Family Foundation for their longstanding and generous support of BORP.
Lindsay Gottlieb, Head Coach of the Women's Basketball team at UC, Berkeley will keynote the event.

All proceeds from the event will benefit BORP.
Please join us!

YES! I want to celebrate the outstanding women and girls of BORP!