Talia Geliebter is a member of the BORP Shockers, Athlete #34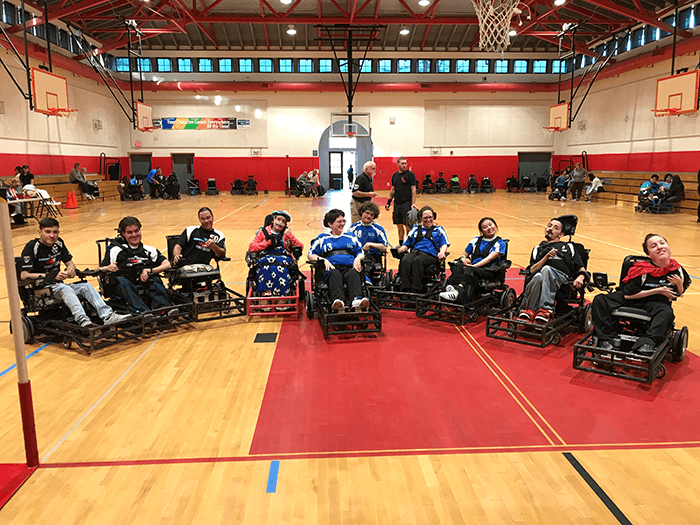 On Friday, April 5, 2019, my power soccer team, the BORP Shockers, drove down to Carpinteria, which is near Santa Barbara to play in three power soccer games. Ten teams competed with each other in this tournament.
On Saturday, April 6, we didn't have games until later in the afternoon and in the evening, so we rolled to the boardwalk and across it a couple of times. The weather was very beautiful and sunny. The games were running an hour ahead of schedule, so I had to get to the gym and get into my soccer chair. After the speed test, both teams faced each other and chatted. It was fun getting to know the opposing team. The first game was against the Sacramento Valley Flames team and we beat them 2-0. My teammate Ian and I scored goals in that game. We had a 2-3 hour break in between games, so I went to the boardwalk again with my parents while the rest of my teammates were watching the other games at the gym. As I was rolling back and forth on the boardwalk, I practiced my visualization and breathing as I was preparing myself for the second game of the day
The second game began a little after 6 p.m. I had to quickly head back to the gym and get back into my soccer chair. After we speed tested, we headed over to meet the team that we were playing against. That team was the Central Valley Ghostriders and they weren't very friendly. At least we were able to grab a photo opportunity with them before the game started! We ended up losing 0-4 because they were very good and very quick at setting up! After that very tough game, the BORP Shockers went out for dinner and dessert.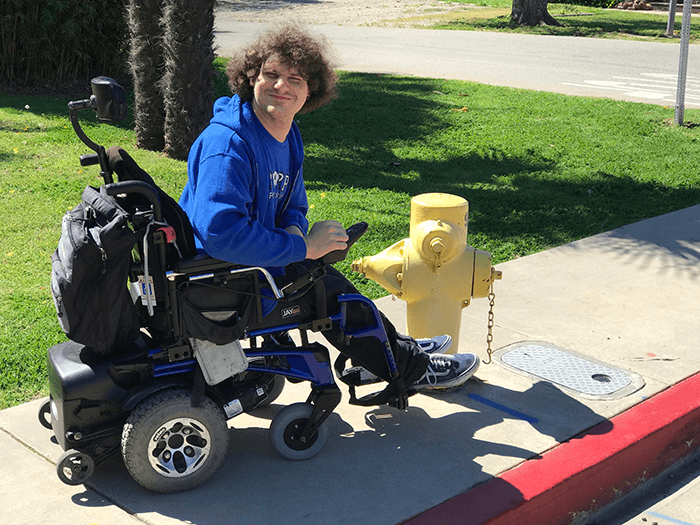 On Sunday, April 7, we had our final game against the Glendale Rough Riders. Again we chatted with them after the speed test. It was fun getting to know the Rough Riders and where they came from. It was a pretty close game, but we ended up winning 3-2. Ruby, my teammate, mainly scored in that game. After the game, we said goodbye to the hosts, loaded the soccer chair into the van, and headed home. I had tons of fun over the weekend. Winning two games was a joy as well.