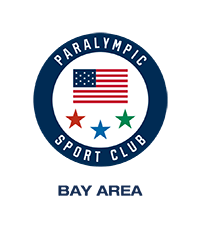 BORP offers year-round sports and recreation programs serving a wide variety of ages, interests, and abilities.
BORP's Youth Sports Program offers year-round competitive and recreational sports activities for disabled children and youth ages 5-19, including wheelchair basketball, power soccer, Jr. Adventures, sled hockey, and handcycling. Under the guidance of caring volunteer alumni, coaches and staff, young athletes build confidence, self-esteem and independence while developing lifetime fitness habits. Youth teams have opportunities for travel to local and national tournaments.
The Adult Sports Program offers year-round activities at least three nights a week, including Wheelchair Basketball, Power Soccer, and Goalball (a unique sport for individuals with visual impairments). Emphasis is on increasing fitness and playing skills, with opportunities for local and regional tournament team participation. This program provides a structured sports environment for our graduating youth program participants, as well as opportunities for disabled adults trying sports for the first time. For many of our participants, our programs are their only opportunity for establishing a regular fitness routine.
The Adventures & Outings Program provides disabled children, adults, and families with access to the many wonderful outdoor and urban attractions that the Bay Area has to offer, in a supportive and integrated environment. Participants get out into nature, explore their communities, get fresh air and exercise, and try new activities that they never thought were possible for themselves. BORP offers weekly urban outings such as theater trips, museum tours, and art festivals as well as more adventurous outdoor excursions including guided walks and nature hikes on local blind and accessible trails, adaptive skiing trips, kayaking, rafting, and whale watching.
The Adaptive Cycling Program is an integrated program serving children, youth, adults and families. Non-disabled and disabled participants with mobility challenges and visual impairments participate together in organized group rides or they can just stop by the cycling center to ride on their own. With the support of our knowledgeable staff and dedicated volunteers, cyclists of all ability levels explore local Bay Area biking trails throughout the year using our large fleet of adaptive cycles, including tandems, hand cycles, recumbents, standard bikes and three-wheelers. Many participants train for BORP's annual fundraising ride, The Revolution, which takes place in the fall in Sonoma wine country.
The BORP Fitness Center has been open since November 2010 and is BORP's newest addition to it's programming line up. The BORP Fitness Center provides group exercise classes in a fully integrated environment, serving both people with and without disabilities. The BORP Fitness Center is the only group exercise space in the greater Bay Area that serves everyone. Fitness classes include Adaptive Yoga, Core Conditioning, Upper Body Strengthening, Tai Chi, Feldenkrais, and more! All classes are adaptable for all abilities, and all instructors are ready and willing to find what works for you.
Title VI Statement
BORP is committed to ensuring that no person is excluded from participation in, denied the benefits of, or discriminated against with respect to its programs, services or activities on the basis of race, color, creed, national origin, sex or age, as provided in Title VI of the Civil Rights Act and 49 Code of Federal Regulations Section 5332.