Interested in Volunteering with BORP's Adventures & Outings Program?
BORP's Adventures & Outings Program engages volunteers to provide support and assistance on our various trips and outings. Outings generally take place between 10am and 5pm on weekends, and take participants to a wide range of Bay Area destinations, including parks and trails, as well as museums and galleries. If you are interested, please review the job description below: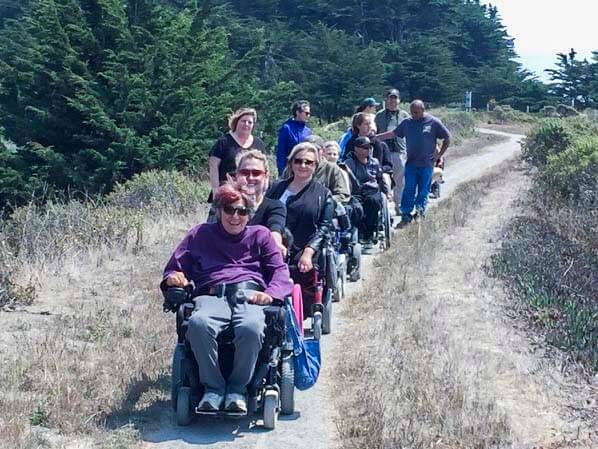 Job Description – Adventures & Outings Volunteer
Responsibilities:
Serve primarily as sighted guides, which involves assisting visually impaired adults and youth with becoming oriented with the surroundings, hiking along trails, identifying and communicating obstacles, reading materials on wayside exhibits.
Provide assistance to the trip leader or program coordinator with other trip logistics as they arise.
Qualifications:
Interest or experience in working with people with disabilities.
Enthusiasm for outdoor and other forms of recreation.
Desire to learn about adaptive recreation.
To apply or for more information:
Interested volunteers please contact Lori Gray at lori@borp.org or call 510-843-4398 (AFTER 10AM, please). You can also fill out BORP's general volunteer interest form.
Volunteers must be willing to submit to and pass a criminal background check as well as provide proof of clear TB screening. CPR and First Aid training a plus, but not required.