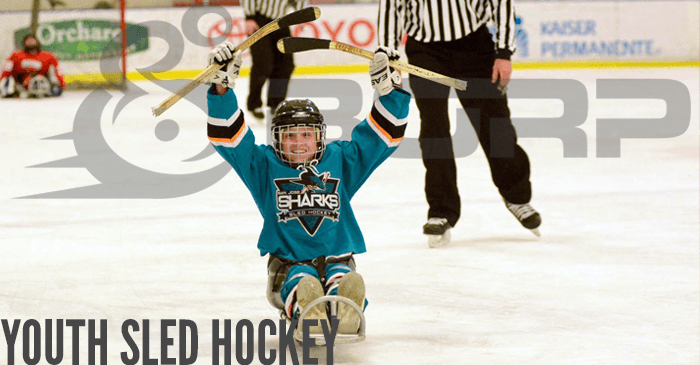 BORP Youth Sled Hockey Team Featured on Fox 2:
About the Program
Through a partnership with Oakland Ice Center, BORP has created the only ongoing, competitive Sled Hockey Program in Northern California.  Supported by grants from the Kristi Yamaguchi Always Dream Foundation and the National Hockey League's Player's Association, we are able to provide custom sleds and equipment that allow kids with physical disabilities the opportunity to experience the sport of Ice Hockey.
The program is growing and has started competing against other teams in Pacific Division, including teams from Los Angeles, San Diego, Las Vegas and Colorado. The Sharks Sled Hockey Team competes annually in the USA Hockey – Disabled Hockey Festival. BORP provides protective equipment for those that need it, and we have sleds to accommodate almost anyone.
---
Practice
Call Youth Sports Coordinator Trooper Johnson at (510) 849-4663 x 1305 or email trooper@borp.org for exact times and locations as they are subject to change on short notice.
---
About Sled Hockey
A player sits in a hockey sled, which consists of a seat, rails, a foot platform, and skate blades mounted on the bottom of the sled.  To move around, the player uses modified hockey sticks, having a much different curve to accommodate being lower to the ice, and stainless steel picks on the ends to allow for pushing yourself.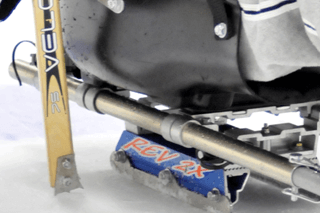 By using the back end of the sticks, players can easily move themselves around the ice, and quickly switch the position of the sticks to handle the puck.
We have special adaptations for sleds to accommodate people with more limiting disabilities to give them more stability on the ice.
For more information, or to register your child to play sled hockey with BORP, please contact Youth Sports Coordinator Trooper Johnson: (510) 407-0014 or trooper@borp.org
---
More BORP Youth Sports: